Should college athletes get paid?
Advertisement
Hang on for a minute...we're trying to find some more stories you might like.
Should college athletes get paid because of the amount of time they spend with their team and also still have to be a student? There's been many arguments on whether or not college athletes deserve to be paid.
Many college students feel that athletes on campus get special treatment. Many athletes get financial help with their tuition solely on their athletic ability, have the luxury of getting some free school merchandise, and they're just looked highly upon because so many people praise athletes. They feel it's unfair that athletes are given scholarships to come play for schools and can still get accepted with lower academic expectations than a regular student applying. So a lot of students believe athletes don't need to be paid since they have so much to take advantage of like not worrying about tuition.
Even though there are benefits to student athletes in college, they are busy every day. When I asked Vontrell Williams, graduate of Mount Carmel and former UTSA football player, does he think college athletes should be paid, his response was yes. "Especially when you look at an athlete's typical day: 6:30 am meetings, 7:30 am practice, 12:00 pm class, 5:00 pm study hall. By the time we're done it's already 8 or 9 o'clock, and then you must repeat this all over again the next day," Vontrell explained. With this type of schedule that most college athletes have, it takes away time for them to actually get a job. This rigorous schedule could even be considered a job.
Another Mount Carmel graduate and football player for Northern Illinois University, Michael Kennedy said, "College sports are full time jobs. All of your time goes to your sport and school, leaving no time to spend on your own really."
Vontrell and Michael were both on the same thought process behind why college athletes should get paid and it's very true that their schedule is too rigorous for them to get an actual job. So should athletes really get paid? The decision is yours to make. Let your voice be heard.

About the Writer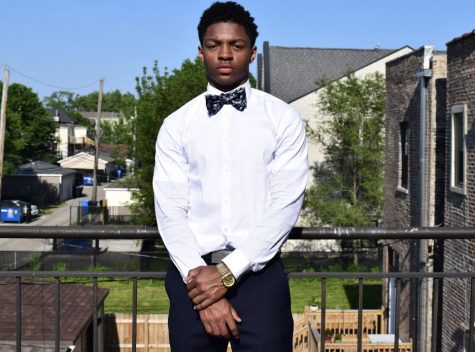 Jalen Weathers, Staff Writer
Jalen Weathers is a senior at Mount Carmel High School. He is a well rounded student athlete, receiving a 3.7 GPA and plays on the varsity football and...