Time is now to end gun violence
Gun violence in Chicago has reached a point where people say "enough is enough." While Chicago and most major cities always have had gun shootings, every year they seem to increase and more people seem to be affected by them.
Innocent people are getting killed from these shootings and certain neighborhoods, such as Englewood, West Englewood, Little Village,  Hyde Park, and Back of the Yards experience more than their share.  According to an article in the Chicago Tribune on August 7, 2018, in the last two decades Chicago has had 762 homicides, more than Los Angeles and New York combined,
With LA experiencing 294 homicides and New York 334, the combined total of 628 homicides in those large cities is 134 less than Chicago.
If news reports can be believed, most of the violence and homicides are the result of gang violence.
According to Business Insider (on August 8, 2018) there are a little over 100,000 gang members in Chicago and only about 12,000 cops. Gang members, who often are recruited between the ages of 16 to 19, and sometimes as young as 12, were responsible for 61% of the homicides in Chicago.
Another astounding comparison is that in 2011 there were 419 killings in Chicago and only 259 in Afghanistan.
It's about time that our city leaders find solutions to address these tragic statistics.
About the Writer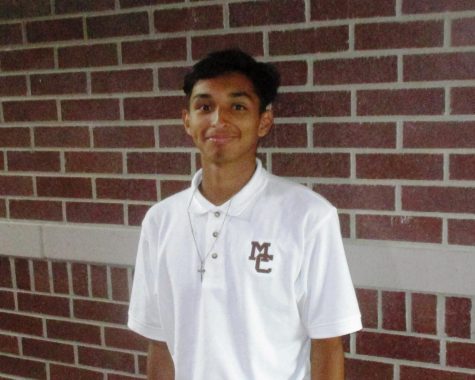 Marcos Cid, Staff Writer
Marcos Cid attends Mount Carmel High School and plays soccer. He is 16 years old and a few of his goals are to be a good student and to be the best student-athlete...