MC alums bring energy, ideas to mayoral race
Advertisement
Hang on for a minute...we're trying to find some more stories you might like.
This year will be the first time I am eligible to vote.  I am committed to making my vote count.
During the Chicago mayoral race, we all  have been inundated with debate about serious issues, and bombarded with various candidates' plans to solve them. It is important to identify which problems are occurring constantly, and in doing so identify a candidate that represents you and your hopes for the city.
I believe the new mayor should prioritize all communities, and listen to the millions of people trying to be heard regardless if they voted for him/her. Chicago is not perfect, and the new mayor needs to embrace the city as it is right now, addressing perennial problems like violence, public transportation, schools, and pot holes.
The mayor of Chicago also should set an example of what Chicago embodies and wants to represent to the rest of the country.  Many of the current field of candidates genuinely want change, and seem committed to set-aside self-interest in favor of improving the city for all.
Chicago has two candidates in the 2019 race who are MC alumni.  One of those, Neal Sales- Griffin, is an entrepanauer, educator, politician, and CEO of "CodeNow," which is a national nonprofit focused on teaching low income high school students how to code.
According to his campaign website, Sales-Griffin grew up in Kenwood on the South Side in a family that had to struggle to make ends meet.  He wants students to be able "build their own ideas with technology, and with CodeNow they get a hand up." Sales-Griffin once walked the halls of MC, and like thousands of other Chicagoans had to work to get where he is. His business offers opportunity and education to under privileged teens, and he is an inspiring candidate for Chicago.
The other candidate with MC roots, John Kozlar '07, graduated from MC in 2007 and then attended the University of Chicago and John Marshall Law School. At the age of 21 Kozlar ran for Alderman of the 11th Ward, losing to then 13 year incumbent Alderman James Balcer. In running for alderman at such a young age, Kozlar demonstrated the type of ambition that would serve Chicago very well.
The candidates offer different ideas, backgrounds, and a unique perspective on how to make Chicago better. Voting will be a tough choice, but candidates like Kozlar and Sales-Griffin have the kind of fiery ambition that characterizes the South Side. Their engagement in communities and youthful personalities make the mayoral race less about heated political debates, and more about home-grown heroes giving back to the city. Both candidates have earned my admiration – but unfortunately I can vote for only one.  I believe either candidate would serve Chicago well, representing MC while doing so.
About the Writer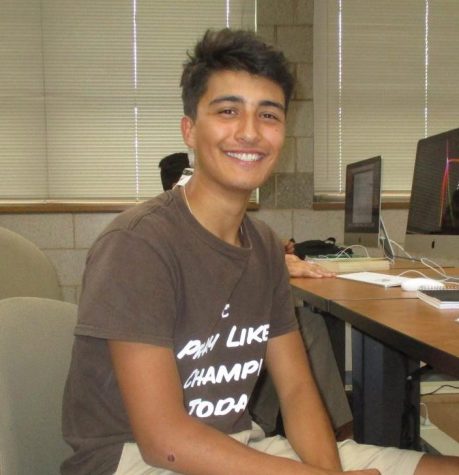 Kristian Rokita, Staff Writer
Kristian Rokita grew up on the South Side in the Bridgeport neighborhood with two older brothers, Matt and Nick. Playing multiple sports including hockey,...