Pepperdine and GCU: two great college options
Hang on for a minute...we're trying to find some more stories you might like.
Over spring break I had the opportunity to visit Pepperdine University in Malibu, California, and Grand Canyon University in Phoenix, Arizona.
My father and I departed from Midway on Monday, April 22, and after arriving at LAX made our way to the Luxe Hotel in Westwood.  While in LA, we had a chance to visit with family and to enjoy some of the tourist sites such as Rode Drive and Melrose Avenue.
On Wednesday, we took a rental car up the Pacific Coast Highway to Malibu to take a look at Pepperdine.
Both Pepperdine and GCU offer a major in my current area of interest, which is Sports Marketing/Management. Both of these schools also make my list because they offer everything I want, from location, to modern dorms, to a variety of activities on campus.
Pepperdine was one of the most beautiful campuses I've seen. Everything from the academic buildings to campus life is exceeded my expectations. The buildings all looked brand new, and everything was geared to students succeeding, such as providing opportunities for students to have tutors and additional help when needed.
After my time in Los Angeles, I continued my college trip to Phoenix, where I was able to visit a school that I didn't expect to like as much as I did. Like Pepperdine, Grand Canyon University turned out to be one of the best universities I've seen.
GCU offers many amenities for students, such as brand new dorms and restaurants. For incoming freshmen, GCU dorm options include quads with one shared living room and two students per bedroom, or triples sharing a single room joined by a living room to another triple.
When students are hungry GCU offers many places to eat, such as Panda Express, Chick-fil-A, and Subway.
GCU has everything I was looking for, including a rec room for students to bowl, sing and play ping pong. They also offer many intramurals sports like basketball, volleyball, and softball.
I didn't learn get to see as much at Pepperdine as I did at Grand Canyon, because my dad and I missed the walking tour. Still, I know for certain if I was to chose one of these schools it would be an amazing four years of my life.
About the Contributor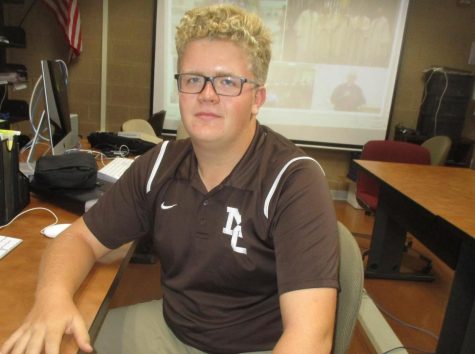 Nick Gulotta, Staff Writer
Nick Gulotta is a junior at Mount Carmel High School in Chicago, Illinois. Gulotta grew up in Lansing, where he attended Memorial Junior High School. Gulotta...