Australian bush fires: warning of climate change
As many of you know, Australia is on fire due to record breaking heat. This topic hits very close to home for me because I am Australian.  My mother, my aunt and my grandparents were all born in Australia.  My grandparents and all of my mother's side of my extended family live in Australia.
This has caused stress in the Moynihan house, and we have constantly been checking up on our relatives and grandparents. Many people are not aware of this, but I am a dual citizen of both the United States and Australia. As a kid, I used to travel "to the land down under" almost every summer.
Here are some interesting things to know about Australia: geographically, Australia is the same size as the United States. However the population of Australia is only 19 million people which is the same number of people as the population of New York State.  Eighty percent of the people who live in Australia live on the southeastern coast. The majority of Australia is uninhabited. The outback, otherwise known as "satan's back yard," has some of the coolest and most dangerous animals on the planet. Australia is also home to Vegemite, one of the greatest sandwich spreads of all time.
Currently, it is summer in Australia (because Australia is in the Southern Hemisphere).  The concern is that January is the beginning of the summer which means that the fires could get a lot worse before this is over. In my opinion, the fires occurring are a clear sign and warning of just how powerful climate change really is. If an entire continent on fire is not enough to get our attention, I wonder what is. Humans – start paying attention!
About the Writer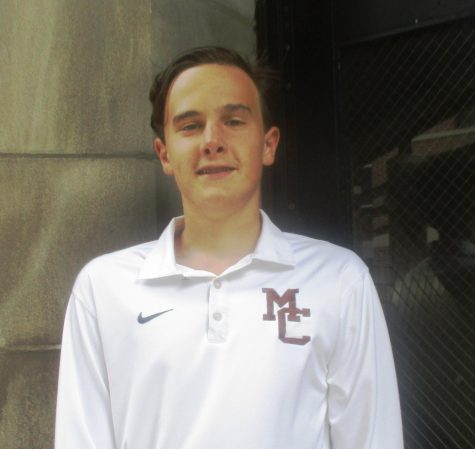 Harrison Moynihan, Staff writer
Harrison Moynihan is a junior at Mount Carmel High School who plays golf and rugby for the Caravan. His favorite subjects are English and physics. He particularly...