Williamson's mid-season debut offers Pelicans hope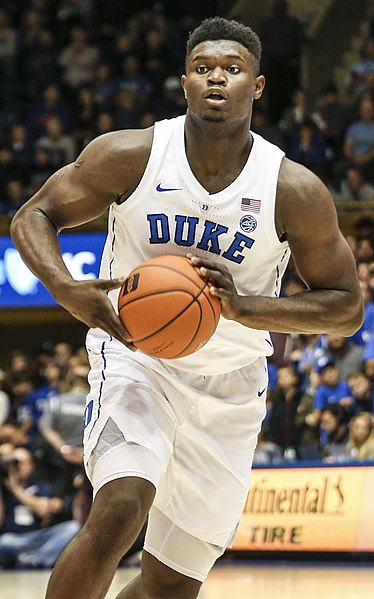 In professional sports, the reward for an unsuccessful season can be the opportunity to select a top plyer in the amateur draft.
That was the silver lining last summer for the New Orleans Pelicans of the NBA, and tey used their No. 1 pick in the draft to select everyone's consensus favorite, Zion Williamson.  Unfortunately, that silver lining brought a dark cloud.
Before Williamson even could suit up for a regular season game, he suffered a serious know injury on October 13. Moreover, this wasn't his first knee injury. Back in high school, Williamson missed an entire prep season as well as  many AAU games. Then, during his freshman season at Duke last year, he had the famous torn Nike shoe incident that was all over the news.
Fortunately, he finally has recovered and made his NBA debut on January 22.  With their new and healthy top pick, the Pelicans – whos current record is 20-30, look ready to make a move in the standings.
However, the Pelicans don't want Williamson to come back and play the entire game immediately. Therefore, in his first game, they kept him on the bench for the first half before unleashing him to play 18 minutes in the second half.
Making his debut game in the middle of the season, people didn't know what to expect. However, Williamson scored 22 points in 18 minutes of play. He went 4/4 from three point line, and had seven rebounds and three assists.
The long awaited debut was appreciated by some of his fans at Mount Carmel.
Adam Sieracki believes it was worth the wait.
"He had a strong first performance.  He was able to show how flexible his game has become with the three pointer."
Diego Torres also appreciated Williamson's return, but is concerned that people hype him too much.
"I think Zion's return was really good; to have 22 points is really outstanding. What I don't like is the media hype over Zion. Sports pages such as Overtime hype him up after returning for one game."
Torres points out that "many (other) rookies have established themselves in the league, (so) Zion has to do a lot of work to even be considered again."