Random kindness just makes sense
Last week, people all over the world participated in "Random acts of kindness week."
The project was started in Denver, Colorado in February 1995 by Tracy Van Kalsbeek, a non-profit leader as well as the Executive Director for the Stratford Perth Community Foundation.
This idea should make sense to all of us at Mount Carmel, because as Christians we have an obligation to look after each other.  Whether that is helping someone pick up a dropped book in the hallway, giving someone a ride home, sharing a bag of chips at lunch or just complimenting a friend on something he accomplished, they are endless opportunities to share kindness.
Junior Matt Neylon believes it just boils down to "doing the right thing without having to be asked . . . and without expecting anything in return."
Many Mount Carmel students and faculty did their part last week by participating in the blood drive.
For anyone interested, the idea of performing random acts of kindness needn't be limited to one week.  If you can't think of anything yourself, try downloading the Karmic app which will automatically assign you an act.
You also can use the Tab For A Cause browser which will donate to a charity for every tab you open.
However the most important thing that we can do is treat each other with respect.
With all of that being said remember to be kind to yourself as well as to others, not just for this week but always.
About the Writer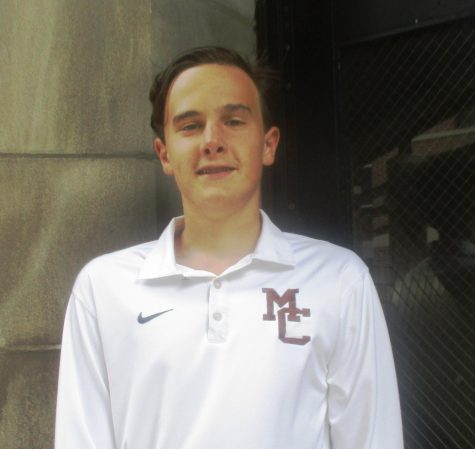 Harrison Moynihan, Staff writer
Harrison Moynihan is a junior at Mount Carmel High School who plays golf and rugby for the Caravan. His favorite subjects are English and physics. He particularly...