Youth vote to matter in coming election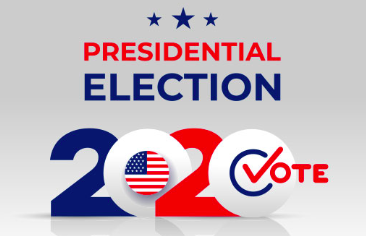 The 2020 presidential election will be take place next Tuesday, November 3. On the Democratic side of the presidential election is Joe Biden, who served as a U.S. Senator and as Barack Obama's vice-president. Biden has been in politics since the 1970s.  On the Republican side is our current president, Donald Trump.  Numerous "down-ballot" races also are being contested, including one of two U.S. Senate seats in Illinois.
You have to be 18 to vote on the election, so some Mount Carmel students will have the opportunity to vote next month. You can vote in person, and Illinois offers early voting  from September 24 to November 2. Voter registration deadlines were final on October 18 (online) or on October 6 (for voting by mail). However, you still can register for in=-person voting on November 3, and absentee ballots will be counted as long as the ballot is postmarked by November 3, 2020.
While it is every United States citizen's right to vote, it is not a requirement. However, the changing demographics in our country suggest that young voters are positioned to have a significant impact on this year's election.
Recent data analyzed by the Brookings Institute discovered that Millennials and some members of Gen Z comprise 37% of eligible voters, roughly the same share of the electorate that baby boomers and pre-boomers make up. In essence, if the youth vote turns out it could be a major force in deciding the election.
In the on-line article "The GOP's Demographic Doom," published in The Atlantic on October 23, 2020, Ronald Brownstein quotes Ben Wessel, the executive director of NextGen America.
"There's a consistent picture coming together that says we're going to have the highest youth turnout since 2008, and maybe since 1992."
Still, many Americans, including young voters, do not exercise their right.
Mount Carmel senior Aiden Boukal is one.
"I'm not going to vote because I don't like getting into politics."
While Boukal's position is not unique, the many serious issues confronting our society suggest that we all will be affected by political decisions that our elected leaders will make in the years to come.
If you are eligble, I urge you to exercise your right to vote, and be a part of thise decisions.