Rolling into a busy trimester
With the recent renewal of sports, I feel like it is going to get very busy, especially for seniors who will graduate on May 18.
Basketball resumed immediately after the IHSA announcement, as did the hockey season. The basketball season will end on March 13, and the hockey season ends February 26.
Football practices will begin March 5, with the first game scheduled for March 19, and the last on April 24.  That means football preseason practice will overlap with basketball, as normal after school throughout those weeks.
Meanwhile, the wrestling team will resume practicing on April 19, with a short season to follow.
For athletes who compete in multiple sports, this will start to become hectic, especially because of the overlapping seasons of sports. Whether players choose one over the other, they will be jumping straight into a different sport right away.
Balancing sports and school has always been a challenge, but now it's even more demanding, as a whole year's worth of activities are being jammed into the home stretch.
Even as seniors stress over their academics and sports, they are also hopeful for a return to a homecoming and prom. But even if we are allowed to attend those events it will mean more that we have to really cram into these two months of high school.
It promises to be a very busy third trimester for everyone in the student body, but especially seniors.
About the Contributor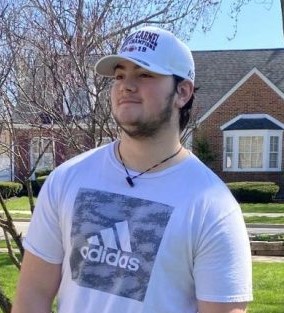 Joseph Asta, Staff writer
Joseph Christopher Asta is a senior currently attending Mount Carmel High School. At 17 years old, His current goals are to be accepted into a university...