COVID-19 wasn't the worst…
COVID-19 is approaching its one year anniversary. As we know, there have been a lot of tough times during this period, but not all times were bad.
Some even may say that the experience of COVID-19 helped them.
For example, senior Holden Shimala is glad that the pandemic has given him more time to focus on himself and better himself as a person. Shimala is a part of the Mount Carmel Esports team, and ever since the start of COVID he has been able to practice more and help his team become better.
"Over the period of time COVID-19 has been around, I have had a lot more free time to think  of ways to become more successful. I have also become a much better Rocket League player which helps me help my team."
E-learning also turned out to be extremely beneficial for some students, who found it easier to pay more attention and avoid distractions from the comfort of their own homes.
Senior Trevor Nordstrom feels that since the start of COVID-19 his grades have improved, and he has found himself much more attentive during class.
"While I was in school the only hour I could truly focus was during Resource. It was quiet and there were no distractions around me, just help. Now that I'm home my grades have gotten so much better, and I enjoy it much more."
Despite the benefit, however, Nordstrom admits it came with a cost.
"I do miss my fellow classmates and the bonding we had during school time.  But from an academic point of view, at home is better for me."
Some athletes have also benefited from the pandemic.
One of the Caravan's senior baseball players, Gino Gazillo, has had much more time to become stronger and faster on the field and at the plate. Gazillo can not wait for the season so he can see how much his constant training has paid off.
"Since e-learning (began), I have been able to workout nearly every day to improve my strength and stamina. I look forward to seeing how I perform on the field and also hope to be noticed by a few colleges."
Gazillo expressed an aspect of the difficult past year that these others also have noticed:
"This pandemic has benefited me in positive ways, where I am bettering myself not just as an athlete but also as a person.
I also can see that this pandemic has helped me in ways I never thought that it would.
Before the pandemic I didn't have the best paying job and I was struggling in school. Since COVID-19 put limits on everything, I have been able to focus on all of that.
I applied for and now have a decent paying job for a high-school student. I am doing better than I ever have in school, with grades I never though I could accomplish. This pandemic has taught me that if I want something I can get it, as long as I'm willing to put forth the effort."
About the Contributor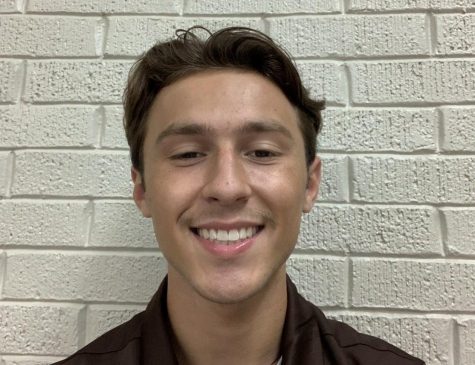 Andrew Robustelli, Staff writer
Andrew Robustelli is from Chicago Heights, Illinois, just south of the city. He attended St Agnes Catholic School from pre-school through eighth grade,...