Mount Carmel should offer more electives
While English, math and science are the meat and potatoes of a high school education, electives are the spice that makes students' days that much better. 
Mt. Carmel currently offers a handful of electives, such as Chicago History, Forensic Science, or 21st Century Media. And while there is something for everyone, many students find it hard to take interesting and engaging electives throughout their career at Mount Carmel. Many students take the electives they want when they first have the opportunity, but those options quickly run out, and students then are often forced to take an elective that they have little to no interest in. So, Mt. Carmel should offer more electives in order to allow students to have more choice in a variety of interesting and engaging courses.
A prime example of lacking electives could be found in this year's 21st Century Media class. At the beginning of the first trimester, there were twelve members of the class. Ten of the twelve students did not request to be in 21st Century Media, but were placed there due to having no other option offered during that period. Of these ten students, two dropped the class within the first week, and seven more dropped the class after the first trimester, leaving only three total students. 
Had there been more electives, this could have been avoided. If there were more options available to the students, then the nine students who dropped 21st Century Media would likely have avoided such an issue. The students would have been able to find an elective that they wanted to be in and their schedules would not have to be reshuffled in order to accomodate dropping classes. Unfortunately, this issue persists among students due to a lack of options and flexibility in choosing their electives. 
Another upside of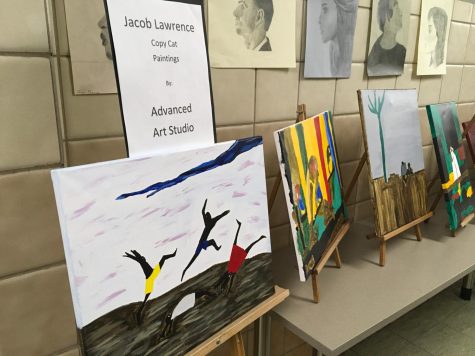 more electives would be that fun, engaging and interesting electives are a great selling point for prospective parents and their families. In a time where private schools are becoming more and more competitive with each other and public schools, Mt. Carmel should take every advantage possible. While probably not a main factor in many students' decisions, having unique and enticing electives could definitely influence a prospective student's choice of high school. While it is unrealistic to expect a smaller Catholic school such as Mt. Carmel to have the same amount and variety of electives as massive suburban public schools, the amount right now is certainly less than ideal. 
There are many realistic possibilities for what new electives would be added. One idea that jumps out immediately is for Mt. Carmel to add a study hall as an elective. It would make perfect sense, given the high rates of participation in extracurricular activities and sports. Many students that are busy with both sports and work or other non-school related activities would greatly benefit from a study hall, especially since many students travel a significant distance to and from school daily. This might also be the most practical option for a new elective, since it actually allows students to alleviate their workload instead of adding to it. Other examples of possible electives would be useful life skills, such as cooking, basic mechanical skills, and maybe even a general finance class that could teach students about things like getting loans, filing taxes, and money management.
Any new electives would, of course, have to be green lit by administration. Mr. Scott Tabernacki, principal of Mt. Carmel, is open to more possible offerings. 
"If the demand is there, we would consider new electives," said Mr. Tabernacki. 
When asked about the possibility of study hall being a new elective, he responded that "study hall is not part of the curriculum for a reason."
However, even if study hall is not an option for a new elective, there are many alternatives that would both allow for students to willingly take more electives and to look forward to school more than they would if they were forced to take an elective they did not want. 
Many students also would appreciate more electives.
"More electives would be really nice, since right now we don't have a lot of options," said sophomore Dermott Doyle.
Senior John McKeon, despite graduating this year, still would like to see more electives. 
"It would be really cool to have more choices of electives," said McKeon. "If there were more electives I think the students would be happier in general."
So no matter what electives would be chosen, adding new electives would be sure to not only increase student engagement, but also spice up students' school days.