Golf dreams of Abdel Raoul '19
Hang on for a minute...we're trying to find some more stories you might like.
Abdel Raoul '19 from Mount Carmel High School is someone who you should know. Raoul started golfing when he was eight years old. He started playing at that age because that is when his sister began to play. Raoul credits his great aunt and uncle for introducing them to golf, and he and his sister ended up taking lessons together.
Raoul said that the coolest experience he has had in golf is playing in a professional tournament at Pebble Beach. In that tournament he was able to play along side many PGA pros, including Jesper Parnevik, with whom he was paired. Most of the golf experiences he has had have been through The First Tee program, a not-for-profit that helps with youth development in golf and in life.
Next year, Raoul is strongly considering attending Prairie View A & M, because it has a good golf team and a good engineering program. An historically black university, Prairie View A&M is located just outside of Houston.
Before finding his love for golf Raoul used to play baseball and soccer. However, when he was 15 he realized that golf is something at which he could be great. Raoul recalled that when he was 15 "I wasn't necessarily good, but that is when I wanted to take it to the next level."
It will be interesting to follow Raoul's career as it develops in college and beyond.

About the Writer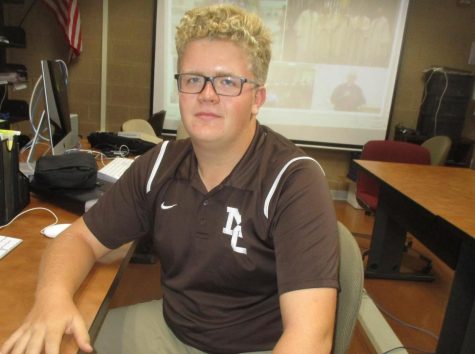 Nick Gulotta, Staff Writer
Nick Gulotta is a junior at Mount Carmel High School in Chicago, Illinois. Gulotta grew up in Lansing, where he attended Memorial Junior High School. Gulotta...