Nick Renzetti '20 pursues his dream
Mount Carmel alum Nicholas Renzetti '20 had a life-long dream of becoming a music producer. When Renzetti was a freshman, he began to build upon his love for all types of music, and soon found that love growing to the point where he wanted to make music of his own. At MC, he was a part of the speech team where he and his friend Xavier had written their first speech together and performed it as a group piece.
Renzetti is self-taught in music production, and he has learned most of his techniques from Youtube videos.  Those hours of "messing around," sometimes creating music and sometimes just thinking of what the next song could be, now are beginning to pay dividends.
The main platform he is on is SoundCloud. Renzetti currently has four full albums and has 54 followers but is growing. He is currently working on an album that is going to release on Halloween that is expected to be his best.
"It's a different type of feeling seeing that all of the long nights and endless hours are paying off
Still, Renzetti has been traveling down this road a long time, and it hasn't been the easiest path.
"The biggest struggles for me have been keeping myself focused and mentally strong. There are a lot of people who will doubt you and say that you can not make it, but you have to stay focused on your dream."
About the Contributor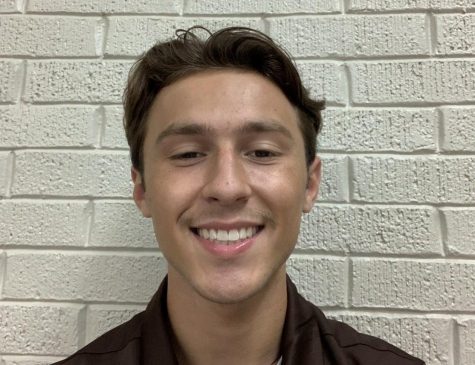 Andrew Robustelli, Staff writer
Andrew Robustelli is from Chicago Heights, Illinois, just south of the city. He attended St Agnes Catholic School from pre-school through eighth grade,...