Kjirsten Martin: an essential tribute
Every day there are people who make sacrifices to keep our community safe. These essential workers put their.lives on the line during COVID-19, and deserve our recognition and appreciation.
One such essential worker is Kjirsten Martin.
I know Kjirsten through one of her daughters, my close friend Meghan. Kjirsten slive in Odessa, Missouri and is a nurse at North Kansas City Hospital. She works twelve hour shifts four days a week, and says she is at work more than she is at home.
"I spend more time with my co-workers than I do with my kids."
Being a nurse is not an easy job. It comes with a lot of responsibility and can be extremely stressful. Four days a week, Kjirsten wakes up at five in the morning and must report to the hospital by six forty-five. After she reports ,Kjirsten meets all of her patients and does a full analysis of their bodies, head to toe, and asks if they have any questions or concerns. She says that the two most stressful things about the job are "the med pass hour", which is when all of the medications are passed out to patients, and knowing that someone's life is in your hands.
"The hardest part of being a nurse is keeping up with the constant responsibility of taking care of your patients. Remembering to give each individual their meds and take their vital signs every four hours. It is stressful, but everyone is going though a hard time right now and we want to do what we can to make someone's life a little easier."
Kjirsten is married to James Martin and is the mother of two daughters Meghan and Ally, and one son, Dallas. Her children are proud of the hard worker their mom, and even though she is not always around, they appreciate the sacrifices she makes to support their family.
"We love her a lot even though she is not home most of the time. We are thankful for having a hard working mother who works to make our family happy, and we admire how committed she is to her job."
As we continue to face the challenges of COVID-19 we must support essential workers like Kjirsten Martin.
About the Contributor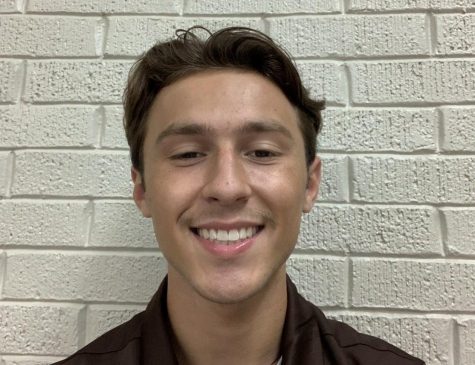 Andrew Robustelli, Staff writer
Andrew Robustelli is from Chicago Heights, Illinois, just south of the city. He attended St Agnes Catholic School from pre-school through eighth grade,...