Chappetto contributes in multiple ways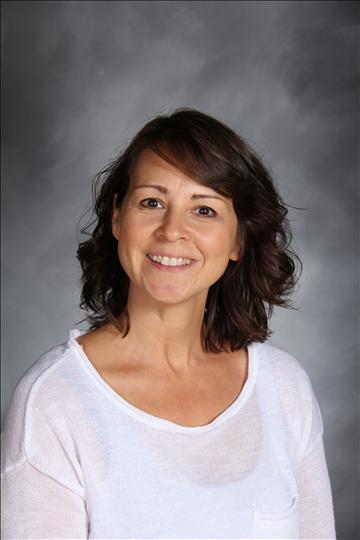 Mrs. Julie Chappetto is an art teacher that many students know and love, and a person who has contributed in many ways during her years at Mount Carmel.
In addition to her art classes, most people know that she has headed the blood drive every year and plays a large role in producing the yearbook.  But some may not know that she also is the parent of current and former students, including current freshman Louis Chappetto.
Mrs. Chappetto started at Mount Carmel in the early 2000s.  She was hired to develop the art program by teaching a drawing and painting class.
Before she joined the faculty, Mount Carmel lacked a vibrant fine arts program.  She recalls,"If you were to reach out to any alumni from the '80s or '90s and ask if they had art or music classes, they would probably say no."
Within a year or two of joining the faculty, Chappetto was asked by Mrs. Lydia Tabernacki, who was one of the counselors, if she would be open to expanding the art curriculum by teaching graphic design and architecture classes.  Chappetto was happy to oblige.
That marked the first in many strides the art program has taken under her direction, an accomplishment about which she is very proud.  In subsequent years, the program expanded so much that a second instructor, Mr. Matt McGuire, was added.
Although the program has grown significantly, Chappetto thinks there is more room for growth, and she is passionate about wanting to see that occur.
Some of the ways she most wants to see the program expand are in the areas of photography and graphic design,  which currently have a lack of resources.
For example, Chappetto wishes the photography class had better cameras "so that the students could actually go out and take quality photos" instead of taking photos on their phones and then having to edit their work in photoshop.
Her efforts to teach graphic design also are limited because of a lack of more sophisticated equipment.
Over the years, Chappetto has looked for ways to make an impact outside of her classes. Several years ago she started a program with several other local high schools through which students art was displayed at the Robust Coffee Lounge on 63rd and Blackstone.  The partnership provided a broader audience for the students' art, and several pieces were purchased by customers. Although it only lasted about two years, Chappetto recalls that it was "a very fun program that most students enjoyed," one which allowed them to experience marketing themselves to get their art out in the world.
In addition to teaching art, organizing the annual blood drives and looking for ways to support student's work, Chappetto also teams with Mr. Chris Goolsby to moderate the Oriflamme yearbook.
That responsibility has become even more challenging during this year of COVID-19 related restrictions on normal school events and activities.  Chappetto worries that the lack of pictures and stories will create a "hole" in content that they will have to find some way to fill.
Like so many faculty, Mrs. Julie Chappetto contributes her talents in a multitude of ways to make Mount Carmel a better school.
About the Writer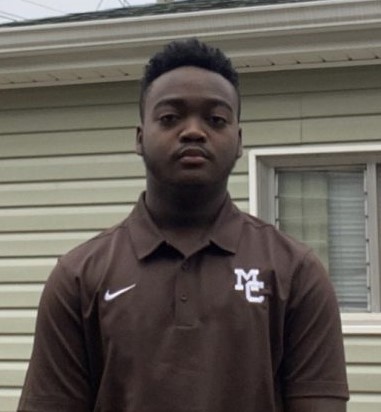 Freddie Gist, Staff writer
Freddie Gist is a 17-year-old who lives in Chicago, Illinois. During high school, Freddie attended University of Chicago Laboratory Schools and then transferred...