Mount Carmel memories, 12 years to graduate
It took me 12 years to graduate from Mount Carmel, but I loved every minute of it. My first class in year one was AP Physics. You would think if I could handle AP Physics on day one, that it wouldn't have taken me 12 years to become a man of Carmel. You have to learn the rest of the story.
Before 1992, my only contact with Mount Carmel had been playing one football game against them while at Fenwick High School in 1962. (Fenwick beat Mount Carmel 24-0. It was that long ago.)
MC's priory project
In 1992 I presented a proposal to Fathers Dave Dillon and Joseph Atcher for the design of a new priory for Mount Carmel. Fortunately, the firm I was with, Harry Weese and Associates, was selected to be the architects for the work as well as for Mount Carmel's next project, the Graham Center.
Subbing
I stayed in touch with Mount Carmel through Father Carl Markelz and Mr. John Haggerty. When I retired in 2009, I approached Haggerty about part-time volunteer teaching at Mount Carmel. While I had some experience teaching professionals, I had never taught teenagers. I spent the 2009-10 school year as a part-time volunteer substitute teacher, starting out subbing for Mr. Curt Ehrenstrom as the AP Physics instructor. I tried to teach during the opportunities I had, even though I learned that students don't easily take to any substitute teacher.
Online with journalism
Despite the challenges, I came back for more usually helping in the art and architecture classes. In 2012 I joined Haggerty and assisted periodically in the journalism class responsible for putting out The Caravan, for the first time as an online newspaper. Pablo Iglesias, who worked at Mount Carmel after college, was one of the students in our first journalism class along with Jack Hightower, Hrvoje Juric, Jordan Koyn, Ray Moore, Matt Gomez, Dawayne Johnson, DJ Romero, Ivan Strmic and Nick Toppel.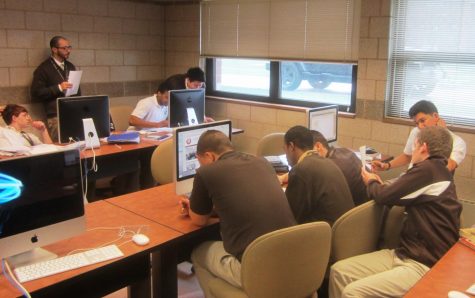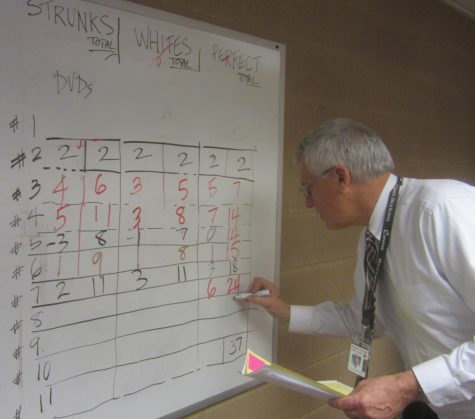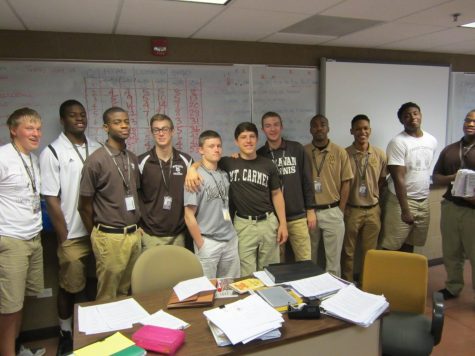 Blocking and tackling
I focused on helping students improve their writing after they had a better handle on grammar, punctuation and capitalization, which I called the blocking and tackling of journalism. I preached that, if they worked on it just a little, they could be grammar and punctuation stars, which would impress their parents and girls. It wasn't that hard.
Each year I enjoyed working with students who had a range of qualities and abilities. Some were outgoing, others were quiet. Some were self-confident, others unsure. Some challenged themselves to work hard, others worked on not working too hard. Some liked to get through their articles as soon as possible, others lingered.  Most matured during the year and improved their interviewing and writing abilities.
The students
About one student per year would introduce himself to me on the first day of class. They are now probably enjoying successful careers in sales.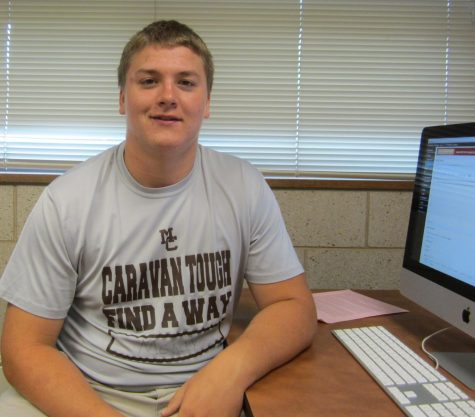 Matt McKay, Conor Langs, Jack Lockard and Zach Pasciak re-enlisted for two years of journalism with excellent results. Jake Gurgevich and Mark Williams showed their abilities in just one semester. Dan Luchsinger, Austin Pearson and Andrew Walsh were among the first-day greeters.
Miles Hoey, Kristian Rokita and Matt Martinez were good running with a story. Nick Gullota and Angel Samperio could look at the business side of a story. Harrison Moynihan would labor with an idea and then rattle off thoughtful articles.  If you wanted a thorough article about the NBA with no grammatical errors, Joseph Williams-Tubay was your man. Francisco Avila liked to crank out the work.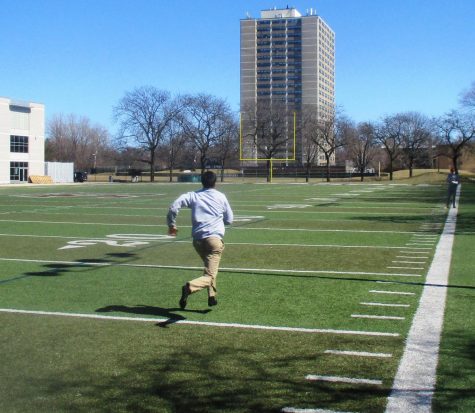 Charles Pineda wrote about his favorite meals at Portillo's. The article garnered the most views ever of any article in The Caravan – 4,282 hits by hungry readers. McKay's story on #27 on the Caravan football team had 4,087 views and Martinez' story on Gatorade had 2,574 views.
Road trips
Until the pandemic hit, we would make yearly field trips whenever possible to the Chicago Tribune, the University of Chicago Maroon and Northwestern University – for their high school journalism day. We always stopped at the Billy Goat Tavern below Tribune Tower for burgers. One year we also hit the Sun-Times.
We left campus to do stories about nearby organizations – the House of Hope, Apostolic Church of God, First Presbyterian Church, YMCA and Chicago Park District. I brought two veteran journalists, Lester Munson and Bernie Judge, to Mount Carmel to talk to our class.
The final classroom
This year's class was a good group and adjusted to the challenges of doing both remote and in-person classes. I was usually remote myself, and I had an opportunity to work more with students who were predominately remote.
Freddie Gist wrote two articles that were selected as the Best of SNO, Students Newspapers Online, as judged by the firm hosting our website. Angel Samperio worked quickly, often reporting what he was up to, which provided interesting reading.
Blayr Young's bio said much – a student determined to succeed. His article on pink volleyball clothing for cancer awareness was the most viewed article of the year, and his April Fools' story was witty. The personable Artem Massey was likely a first-day greeter. Andrew Robustelli said a lot with just a smile – and many photos. Noah Mis reported on unsung pandemic heroes which included his mother who works as a nurse. Ben Fields gave us a glimpse of what it is like to be a political canvasser. Joe Asta scored a TD with a stream of consciousness account of a Gatorade bottle's journey. Patrick Hatzis dependably produced articles every week, quietly and effectively.
Back from LA
I retuned in March from Los Angeles where I had participated remotely in many of the classes over the winter. When I returned to in-person classes on March 18, it was to tell the class that I would be moving to Los Angeles permanently in the next month. I returned on April 13 for my last class to run the annual Strunk and White Grammar Championship.
A million dollar honor
Before the last class started, Haggerty asked me to meet with MC President Ned Hughes. Hughes thanked me for my 12 years of service and jokingly told me that the going rate for honorary degrees from Mount Carmel was $1 million.
To my surprise, Hughes effectively waived the $1 million requirement to present me with a Mount Carmel diploma. I carefully read all such documents, and it says nothing about "honorary." It is a genuine diploma, just like the ones our journalism seniors will receive this month. I also received a surprising honorarium and a mentor emeritus certificate.
Students wrote grammatically correct notes of appreciation. Pablo Iglesias chimed in with a thoughtful note from his experience in my first year. John Haggerty's thank you was the finishing touch to a great day and a great 12-year experience at Mount Carmel. Mrs. Laura Mazurkiewicz and Principal Scott Tabernacki also thanked me in person.
It took me 12 years, but I managed to graduate from Mount Carmel. I learned as much as any student in the process by trying to learn all I could about the course and how to teach. I had the best mentor you could have in John Haggerty.
George Vrechek, Fenwick '63, Mount Carmel '21