Portis hospitalizes Mirotic, Bulls suspend Portis 8 games
Advertisement
Hang on for a minute...we're trying to find some more stories you might like.
On Tuesday, October 17, Chicago Bulls forward Bobby Portis reportedly punched teammate Nikola Mirotic, fracturing multiple bones in his face and causing as concussion. Mirotic was hospitalized and will miss approximately 4-6 weeks after the incident.
According to the Bulls organization, Mirotic will be undergoing surgery for the fractures in his face. The specific fractures will not be named until Mitotic has fully recovered from the concussion. The team has said Mirotic will be out indefinitely, as they want him to fully recover. Mirotic will be a big factor in the Bulls' offense once he recovers from the injury.
Mirotic, who recently signed a 2-year, $27 million contract to remain with the Bulls, played in 70 games in the 2016-17 NBA season, averaging 10.6 points with 5.5 rebounds. Portis, on the other hand, averaged a quiet 6.8 points, and 4.6 rebounds as he played in 64 games and 13 starts for the organization.
Bulls president and former-Bull John Paxson told reporters, "Bobby isn't a bad person, he just made a mistake. Our responsibility as a team is to be supportive of Niko and Bobby moving forward."
The team has not revealed a cause for the altercation.

About the Writer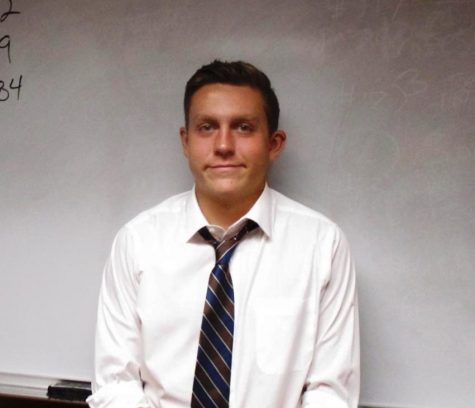 Matt Kulovic, Staff Writer
Matt Kulovic lives in the small town of Bridgeview, Illinois. He attended grade school at St. Cletus School in LaGrange, Illinois. He was on the basketball and football teams. He is now a senior at Mount Carmel. He plays volleyball and is a student trainer for the football team. Kulovic played football his freshman and sophomore years, but was forced to stop due to three concussions. He loves going to Mount Carmel because he loves being a part of the brotherhood. After he graduates from Mount Carmel, Matt plans to attend Illinois State University, where he hopes to study athletic training. Kulovic wants to become an athletic trainer at a high school or university.