Howard working hard to pursue a dream
Advertisement
Hang on for a minute...we're trying to find some more stories you might like.
The number one ranked baseball player in Illinois according to Prep Baseball Report (PBR) is Mount Carmel junior shortstop Edward Howard IV. Howard, from Lynwood, Illinois, has been playing baseball since he was five. He credits his parents for his exposure to baseball. His dad played in high school, and his mom played softball in high school.
Howard has an intense workout routine. He lifts and hits at least three times a week after school. Within these lifts, he normally includes weight training, and on many weekends Howard participates in baseball tournaments across the country.
In addition to playing for Mount Carmel, Howard plays on White Sox Ace, a travel team, and the Chicago Scouts Association, which is a fall ball team.
Howard is committed to the University of Oklahoma and is looking forward to going to college. He is excited to get to work with his future teammates and to have access to Oklahoma's training facilities. Howard's main goal when he gets to Oklahoma is "to win."
After college, Howard would love to have an opportunity to play for any major league team, but if he had to choose one, it would have to be the Chicago White Sox.  As a Chicago native and life-long Sox fan, Howard "would love for my family and friends to be able to watch me play often for the team that I grew up watching."
About the Writer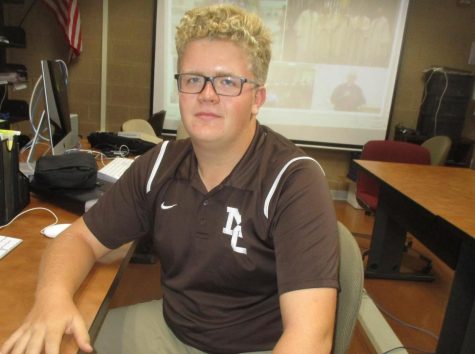 Nick Gulotta, Staff Writer
Nick Gulotta is a junior at Mount Carmel High School in Chicago, Illinois. Gulotta grew up in Lansing, where he attended Memorial Junior High School. Gulotta...