The trip that made history
The Mount Carmel Varsity Soccer Team recently made history with its a championship victory in the Go4 the Goal Tournament in Burlington, Iowa. Over the course of three days, the team played some of the top high school teams in their respective states.
A four hour drive to Iowa was worth the wait because the team won and had a lot of fun in the end. The team stayed at the Plaza Hotel in Burlington, which offered many activities for the players. Players were assigned four to a room and two to each bed.
During the time we weren't playing games, we would hang out as a group playing on the PS4, go to the lobby to play pool, or go to the Gokarts or the arcade. Even though we had a good time, we also stayed focused for our upcoming games.
The first game was a tough match against Minneapolis Washburn, but we pulled off the victory 2-1 golden goal overtime (which is whoever scores wins the match immediately0 on Daniel Favela's second goal of the game.
The second game, against St. Thomas Aquinas High School, also went to overtime tied 0 to 0.  When the overtime also was scoreless, the game went to penalty kicks, with the Caravan choosing its top five kickers.  Mount Carmel came away with the victory 4-2, with goals scored by Marcos Cid, Felix Mendoza, Axel Gongora, and Giovanni Peat.
That led us to the championship against Topeka, Kansas. Mount Carmel got the victory by a score of 2-1, on scores by Marco (Tono) Valencia and Marcos Cid.  That marked the first time in history that the Caravan won the Go4 the Goal championship.
About the Writer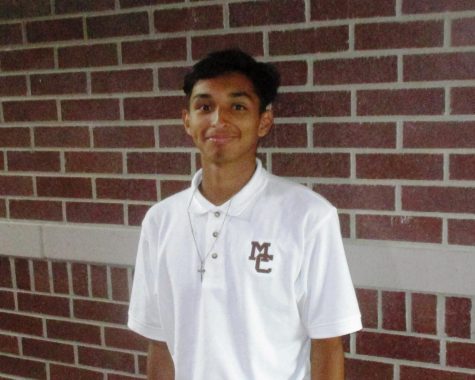 Marcos Cid, Staff Writer
Marcos Cid attends Mount Carmel High School and plays soccer. He is 16 years old and a few of his goals are to be a good student and to be the best student-athlete...