Caravan ready for playoffs
The varsity football team has finished its regular season and is ready for playoffs. The Caravan finished off its dominating 8-1 season with a 49-7 victory over Fenwick last week.
This season has been quite a memorable one for the Caravan. First year Coach Jordan Lynch made a strong first impression. The team outscored its regular season opponents 278-54. The Caravan defense also had a great season. Teams averaged less than one touchdown per game against the defense, which recorded three shutout victories.
Shortly after the game vs. Fenwick, the Caravan received its playoff draw. The team begins the 7A state title run against TF South on Friday at 4pm at Gately Stadium. This game could be just the beginning of a long playoff. The Caravan will need to win four games to reach the state championship game at University of Illinois Urbana Champaign.
MC students will receive a half day on Friday, October 23 in order to attend the game.
About the Writer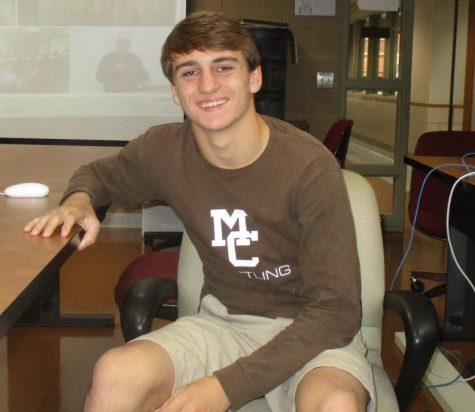 Miles Hoey, Staff Writer
Miles Hoey, a senior at Mount Carmel, is a varsity wrestler who lives on the South Side of Chicago in Beverly. Hoey would love to pursue his dreams of...