A chance to bond, celebrate at soccer overnight
Now that the season has ended, it's time for one of the best traditions of the Mount Carmel soccer program:  the team overnight, which will take place this Friday, November 8.
According to Assistant Coach Manuel Medina, "The overnight is a time when all levels of the soccer program get to come together to share a meal, play some games . . . and have a good time." He added, "It's kind of like a bonding experience and a way to celebrate the end of the season."
The event will be hosted by head coach Antonio Godinez, assistant coach Alex Perez, and Medina. This is the 7th annual overnight that the coaches have organized.
Activies will include going to the pool, some basketball and soccer games in the gym, and weightlifting.
As Medina pointed out, "A lot of it is so the guys can tire themselves out."
In many ways, this overnight is like the freshman overnight, a way of putting you into the zone of what MC is all about.
Medina added, "I think that's the most important thing; it kind of gives these guys a lot of room to have fun and to play games and they always kind of talk about it as one of fun times that the soccer team does."
About the Writer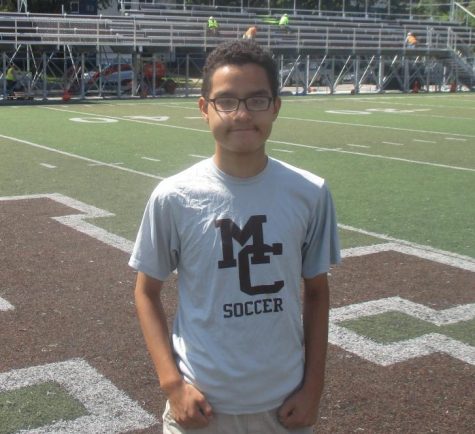 Francisco Avila, Staff writer
Francisco Enrique Avila attends Mount Carmel High School and plays soccer. He is 17 years old, and his goals are to finish high school and to attend a...