Not done yet: Carmelo Anthony's comeback
Carmelo Anthony is without a doubt a hall-of-fame player.
The 10x All-Star, 6x All-NBA player, and 2012-13's Scoring Champion, Carmelo Anthony has solidified himself as one of the best scorers of all-time, and on top of his awards, Anthony has also totaled up 25,000 career points and 7,017 career rebounds.
Last season, Carmelo Anthony was traded by the Oklahoma City Thunder to the Atlanta Hawks, was bought out by the Hawks, and then signed with the Houston Rockets, where he played alongside Chris Paul and James Harden.
While the Rockets wanted Anthony to come off the bench, Anthony made it very clear that the bench wouldn't work for him. According to an article by Rob Goldberg on Bleacher Report, and confirmed by ESPN writer Royce Young in an interview from in April 2018, when Anthony was asked about possibly coming off the bench, he responded "I'm not sacrificing no bench role, so that's out of the question."
But, as time went on, Anthony's views changed. In an interview posted by ESPN on YouTube on October 18, 2018, Anthony explained "I have a clearer understanding of what my role is." After that, he seemed to accept whatever role he would be given.
Coming off the bench in Houston, Anthony averaged 13 points and five rebounds during 10 games, but then was being traded to the Bulls and eventually waived from the team. But why was he traded from Houston in the first place?
The answer is the early struggles by the Rockets, as they started off the season with a record of four wins and seven losses.
As the season progressed, many became angry that not even the worst of teams would give the future Hall-of-Fame forward a contract.
The 2019 offseason rolled around, and still no teams budged. However, on November 19, the struggling Portland Trailblazers and Anthony agreed to a contract.
While many saw this move as adding a washed-up star to a struggling team that would continue to struggle, it has turned out quite the opposite.
Before signing Anthony, the Blazers had a record of 5 wins and 9 losses, and were near the bottom of the Western Conference standings.
Since signing Anthony, the Blazers have a record of 11 wins and 16 losses, good for 10th place out of 15 teams, and only two spots out of playoff contention.
While the Blazers have been playing better, Anthony has also been contributing, averaging 16.8 points and 6 rebounds per game while shooting 42% from three-point range.  He also earned a Player of the Week award in week six of this season.
Fans still may be able to see some big games from Anthony.  As of right now, his game-high for points on the Blazers is 25, but it's not out of the realm of possibility to see at least him make at least one 30-point game by the end of the season.
About the Contributor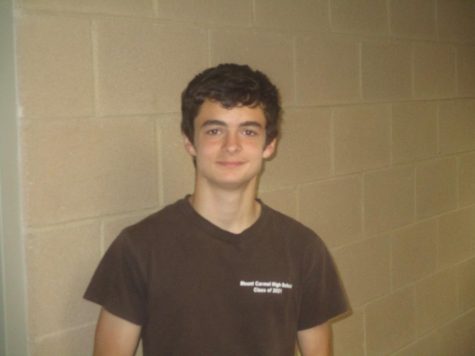 Joseph Williams-Tubay, Staff writer
Joseph Williams-Tubay was born in Chicago, Illinois, and attended Saint Benedict Preparatory School. He now attends Mount Carmel High School as a junior....