What should the Bulls do?
The Bulls have enjoyed many great years over the course of the franchise's history, including Michael Jordan's six championships in eight years and Derrick Rose becoming the youngest MVP in history and lead the Bulls to the Conference Finals.
But as we get closer and closer to this year's NBA trade deadline, Chicago Bulls fans have many questions.
After trading Derrick Rose to the Knicks in 2016, the Bulls put all of their hope into Jimmy Butler.
Surrounding Jimmy Butler with veterans like shooting guard Dwyane Wade and point guard Rajon Rondo for the 2016-17 season, the Bulls knew that if they didn't meet expectations, they would have to start over.  After a first round loss to the Boston Celtics, the Bulls decided to trade their All-Star Jimmy Butler, thus starting the rebuilding process.
That trade of Butler and the 16th pick (Justin Patton) to the Minnesota Timberwolves brought back Zach LaVine, Kris Dunn, and the seventh pick (Lauri Markkanen).
Although Bulls fans weren't exactly thrilled about the team trading its only All-Star, they knew it had to be done for the future.
During the 2017-18 season, the Bulls finished with a record of 27 wins and 55 losses. Although the record wasn't great, there were some bright spots as Markkanen averaged 15 points and 7 rebounds, while LaVine averaged 16 points, 4 rebounds and 3 assists.
During the following offseason, the Bulls drafted center Wendell Carter Jr. from Duke with the seventh pick, hoping to develop a big man for the future. And he delivered.
During the 2018-19 season, the Bulls finished with a disappointing record of 22 wins and 60 losses.  Markkanen only played 52 games, but the team traded for Otto Porter Jr., and once again, fans had some reason to hope hope. LaVine increased his numbers to 23 points, 5 rebounds, and 5 assists; Markkanen increased his numbers to 18 points and 9 rebounds; Porter Jr. averaged 17 points and 5 rebounds; and Carter Jr. averaged 10 points, 7 rebounds, and a block per game.
Then, during this past offseason, the Bulls picked up point guard Coby White with the seventh pick, and got rid of some big contracts that were holding them back.
As of right now the Bulls are sitting on a record of 13 wins and 23 losses, although everyone on the team has improved their stats once again. Zach LaVine is putting up All-Star numbers, Lauri Markkanen is proving his worth, Coby White has had some incredible performances and Wendell Carter Jr. is showing that he is a serious threat. But the question remains: is this a roster that we can bring a championship home in the future?
I don't believe so.
Personally, I don't believe Zach LaVine is a leader. The best examples of  young leaders at the moment are superstars Giannis Antetokounmpo of the Milwaukee Bucks and Luka Doncic of the Dallas Mavericks. Antetokounmpo has proven that he can take a team to the playoffs and have post-season success even as a 25-year-old, while Doncic has been able to turn the Mavericks into a playoff contender in only his second year. I don't see that same fire in Zach LaVine. I believe that we truly do not have a leader, and that is one of the Bulls' many problems.
Since LaVine's stock is rising more than ever, I believe the Bulls should wait until this upcoming offseason and should look to move up in the draft for one of the top 3 picks, as this upcoming draft class looking very promising. Although many people may think that it is way too early to start breaking up our young core and making changes, there are a few key pieces missing on this current Bulls' roster.
Next, there is a lack of veteran players. As of right now the Bulls only have one player over the age of 30, Thaddeus Young, while the second oldest player, Tomas Satoransky, is 28. If we look back to the 1995 Bulls' roster, we can see seven total players over the age of 30. Veterans are needed to teach the younger players and help them develop. Having too many young players can also be a problem, as it is more important to fully develop one, two, or three young players rather than slightly develop four, five, or six.
Thirdly, the team lacks shooters. Historically, almost every championship team from the 90's up until today has had players who could knock down shots at a high rate. Looking back at the Bulls' championship rosters, Craig Hodges, John Paxon, B.J. Armstrong, Steve Kerr, and Toni Kukoc were all great shooters who were a threat every time they stepped on the floor. As of right now, the Bulls' roster doesn't have a player who can break the opposing defense by being able to sit behind the three-point line and knock down shots.
Finally, the front office's past mistakes have played a large roll in the Bulls' current position, including a litany of bad trades.
During the 2013-14 season, the Bulls traded 28-year-old Loul Deng to the Cleveland Cavaliers for Andrew Bynum and two second round picks. At the time, Deng was averaging 19 points, 6 rebounds and 4 assists, while only getting paid $13 million (a small contract for such an effective player). Bynum, on the other hand, would be waived by the Bulls just one day later. Some may say that the reasoning behind this trade was to make more financial room for the upcoming 2014-15 offseason, as it held big name free agents such as LeBron James, Chris Bosh, Dirk Nowitzki and Carmelo Anthony. While I can agree with making more room, we should've waited until the offseason, as the Bulls could've used Deng in the playoffs that year.
In the 2016-17 season, the Bulls traded 25-year-old Tony Snell to the Milwaukee Bucks for 25-year-old Michael Carter-Williams. Williams proved to be a significant downgrade to Snell, averaging two fewer points while getting paid $1 million more than Snell. Also, after this trade, the Bulls had four point guards on their roster, while getting rid of Snell left the Bulls with only two power forwards: 31-year-old Taj Gibson and 25-year-old Nikola Mirotic. By keeping Snell and developing him behind veteran Taj Gibson, Snell would've been a perfect fit for the roster once the Bulls decided to get rid of Gibson.
There also have been a couple of bad draft-day trades.  In 2006, the Bulls traded future 7x All-Star LaMarcus Aldridge for Tyrus Thomas and Viktor Khryapa. And more recently, in 2014, the Bulls traded away Jusif Nurkic and Gary Harris (both 10+ point-per-game players for their careers) in exchange Doug McDermott (who has never averaged 10+ points per game for an entire season at any time during career to date). Keeping Aldridge and working to pair him with Derrick Rose (who would be drafted only two years after Aldridge) could have completely changed the Bulls franchise, while possibly adding Just Nurkic and Gary Harris could've made the Bulls a championship contender during that time.
In my opinion, the Bulls need to pursue the following plan during this upcoming offseason: trade Zach LaVine for a top pick; develop the core players (Markkanen, Carter Jr., and White); try to sign a solid guard in free agency (Bogdan Bogdonovic, Joe Harris, Fred VanVleet or Reggie Jackson); and sign more veterans in the offseason.
I love the Bulls, and want them to succeed. But success doesn't come without change.
Sources: Basketball Reference (Trades and Statistic information), Hoops Hype (Salary information), CBS Sports (2020-21 free-agency information)
About the Writer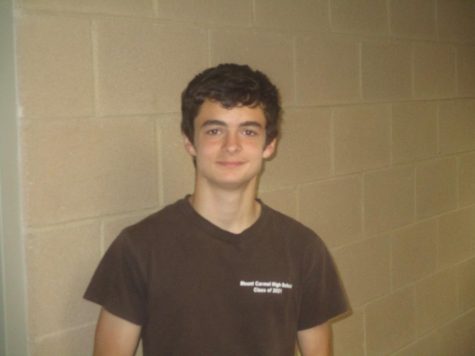 Joseph Williams-Tubay, Staff writer
Joseph Williams-Tubay was born in Chicago, Illinois, and attended Saint Benedict Preparatory School. He now attends Mount Carmel High School as a junior....