Cancellation of IHSA season deprives seniors of opportunities
Following the cancellation by IHSA (Illinois High School Association) of the upcoming spring sports, there are many questions surrounding the effect that it will have on the future in sports at the higher levels.
Dan LaCount, Athletic Director at Mount Carmel High School, offered some input on cancellation of the upcoming sports, and how it could effect the seniors trying to move up to that next level.
"Undoubtedly, it will have some effect. I'm sure some of our seniors were ready to have breakout seasons. So for them, they will not have that opportunity."
College recruiting also  could be impacted.  LaCount observed, "Colleges and universities are in the same situation (of losing a season of evaluating prospects). They want athletes for their programs, but they will need to evaluate in a different way. This will certainly have a trickle down effect and schools will have to change their methods for recruiting."
While prospective college athletes at some high schools may find their future athletic opportunities are affected, LaCount feels MC seniors have an advantage.
"Lucky for us, our coaches, like Brian Hurry in baseball, have a program that has a national reputation, and that will help our seniors. A number of our players already had signed with schools or were very close to signing."
But as much as the lost season affects future college athletes, LaCount's greater empathy rests with those seniors who would have been competing for the last time.
"So many of our students and coaches worked very hard in preparing for the season. They were so close to the season opening, and the carpet was ripped out from under them.  I have deep empathy for our coaches, students and their parents."
With the loss of an entire season of competition in spring sports, the possibility of allowing student athletes an extra year of eligibility will undoubtedly be raised.  However, LaCount is sure that will not occur.
"The IHSA will not allow students to re-class.  There is no 5th year, like a college player.  No academic redshirt.  Student-athletes will not be allowed an extra semester of eligibility."
Just as students have been deprived of opportunity, so have teams, especially those that might have been poised to compete for league or state championships.  While little can be done, LaCount believes that the IHSA will "work on a way to recognize those teams who (would) have advanced."
At the collegiate level, the cancellation of  one of the biggest events of the year, March Madness, also could impact the professional sports in the future.
As LaCount  observed, "We will never know who that Cinderella would've been in college basketball. Who would've been this year's Ja Morant? We will never know what impact those teams and players would've had on the draft in June.
"It's like reading a good book, except when you get to the final chapter, it's missing a conclusion."
About the Writer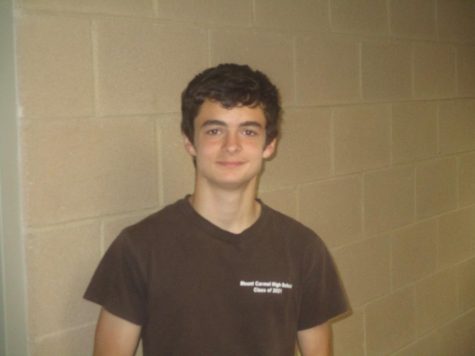 Joseph Williams-Tubay, Staff writer
Joseph Williams-Tubay was born in Chicago, Illinois, and attended Saint Benedict Preparatory School. He now attends Mount Carmel High School as a junior....