Resuming pro sports is a complex decision
Following the pausing of all professional sports due to the coronavirus in March, there has been talk about the possibility of resuming play – most likely without fans.
As of May 1, according to the New York Post, the NBA's Commissioner Adam Silver believes it is too soon to make any decision, as there are so many conflicting points of view. As Silver stated, "It's hard to lead by consensus in a crisis."
Although many NBA General Managers seem to be unsure whether they should resume the season, there has been discussion of different scenarios that could allow teams to play.
According to the Bleacher Report , one possibility would be for the NBA to resume with all games played at the Disney World Resort in Orlando.
Similarly, the Boston Globe reports that the NHL wants to resume its season in June, in empty buildings. However, like Silver, NHL Commissioner Gary Bettman stated that no decisions have been made yet.
Upon reading about these possibilities, MC fans of these professional sports have mixed opinions.
Jabril McGee, a junior, is doubtful that the NBA or NHL seasons could be salvaged.
"I don't think (these) seasons will be resumed. I think sports will start back up too late, and at that point, people would rather just start new seasons than continue the previous ones."
Ryan Thomas, another junior, wants sports back, but acknowledges that safety comes first.
"I really don't know about them resuming. I really hope they do, because me along with many others need sports, but safety is very important."
In contrast, junior Marty Walsh believes that "sports will resume in 2020, but they will be condensed seasons."  He also agrees with many that the games will take place in empty arenas, meaning no fans.
Personally, I could see both pros and cons with resuming the seasons.
The positives would be that fans could receive the entertainment that they crave in a time like this, players could resume playing the sports they love, and the substantial money needed to run professional teams could be recouped.
However, there definitely are arguments against a resumption of play.  Returning players would not be at their peak, as it is hard to come back in the same shape as before without proper training.  In addition, playing in empty arenas without the excitement that crowds bring likely would affect the chemistry of play.
All in all, I think professional sports should wait until there is an antivirus or some sort of cure before anything fully resumes, although it is hard to say that, because it is still very unclear as to how long that may take.
About the Writer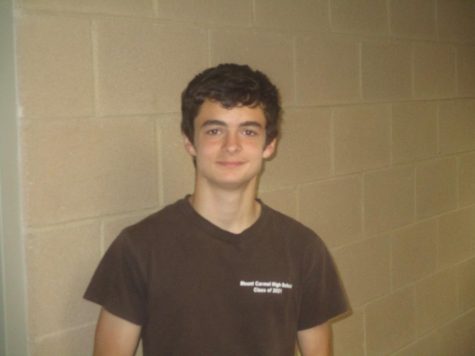 Joseph Williams-Tubay, Staff writer
Joseph Williams-Tubay was born in Chicago, Illinois, and attended Saint Benedict Preparatory School. He now attends Mount Carmel High School as a junior....