Caravan baseball swings at new opportunities
Sports across Illinois have been greatly impacted by this COVID-19. Many sports have been put on hold indefinitely, including spring sports like baseball.  The uncertainty causes mixed feelings for both student athletes and staff.
Seniors like Gavin Graham are especially concerned with this being the final season for their high school career.
"I feel very upset about the possibility of my senior season not being able to happen. The uncertainty throughout the world nowadays makes everything including my senior season questionable. I hope for the best."
In the face of that uncertainty, Head Coach Brian Hurry is trying to keep his athletes involved in the sport.
"After the IHSA gave us 20 contact days for us to practice, the rest of the staff and I decided to use them in a way that would benefit the guys the most and that is as inter squad games here at Carmel."
Hurry has developed a program of "fall ball" which allows anyone interested to get out there and play. Juniors and seniors get the field on Tuesdays, while freshmen and sophomores play on Thursdays.  Classes compete against each other.
Hurry feels that students are excited about the fall ball program and are enjoying their new opportunities to play.
" The players are having a lot of fun, and the students are really enjoying being able to be on the field. And last Tuesday was probably the most fun I've had on the field since cancellation."
Graham agrees.
"Fall ball is fun, and is a good opportunity for players to do something and get out and play during these times. This is good practice and gives us a chance to prepare for the regular season."
About the Writer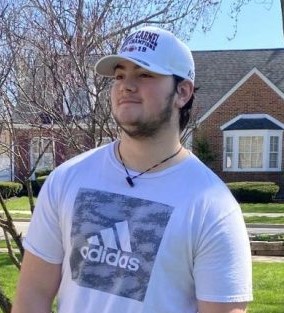 Joseph Asta, Staff writer
Joseph Christopher Asta is a senior currently attending Mount Carmel High School. At 17 years old, His current goals are to be accepted into a university...