IHSA debates requiring masks for basketball
With sports slowly coming back, new rules and regulations are being created to bring them back but keep them safe and fun. Currently, the Illinois High School Association (IHSA) is discussing whether or not to mandate that basketball players wear masks while they play.
According to an article in the Chicago Tribune by John Keilman on October 8, 2020, Dr. Preston Wolin said the mask idea is being considered by the Illinois Department of Public Health, whose COVID-19 guidelines place restrictions on high school and youth sports. As of now, basketball is considered a medium risk for virus transmission, meaning athletes can scrimmage but not compete against other schools.
With the decision still up in the air in Illinois, other states have already made a decision about masks and sports.
In Ohio, football players are being made to wear masks when they are on the sidelines, and they have to wear their masks while playing.
In an article in the Lansing (Michigan) State Journal, Sparrow Health System's Chief Medical and Quality Officer Kent VanGorder in response to concerns about masks being worn during sports said oxygen is not affected by masks; masks are to prevent transmission of the virus.
When asked if he thought masks were truly necessary when playing basketball, junior Elijah Jointer responded, "I feel like wearing a mask while playing basketball is not necessary as long as we take all the right precautions and continuously be tested throughout the season to maintain a healthy environment."
When asked in his opinion how it could be made safer and what precautions should be taken Jointer said, "I feel basketball can be kept safe without masks by having no fans and after every dead ball it's being sanitized"
When asked about how practices will be conducted, Coach Phil Segroves says that currently practices will be held as normal, but wearing a mask will be mandated to follow IHSA guidelines.
"Again, per IHSA guidelines, we are currently allowed 20 contact (practice days) up until October 31st. We will continue to follow their guidelines. As of now, masks are required and we are practicing full go. Our Carmel guys are special. We will overcome any obstacle they throw our way."
In a separate question about if he thinks wearing masks will be stressful on players, Segroves stated, "I do think it will be different from anything we have done in the past, but on the other hand, we've been practicing per IHSA guidelines with masks since June."
With support from Coach Segroves and players, it seems like everyone feels like basketball is safe to bring back as long as we cooperate with the IHSA and follow proper safety regulations.
About the Writer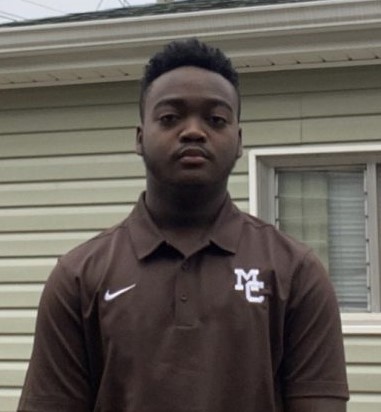 Freddie Gist, Staff writer
Freddie Gist is a 17-year-old who lives in Chicago, Illinois. During high school, Freddie attended University of Chicago Laboratory Schools and then transferred...