Basketball players and coaches await season
The IHSA has been constantly delaying the start of the basketball season. Coach Phil Segroves says the IHSA's executive director, Craig Anderson, desires to have a season but is waiting for the safest time.
"Craig Anderson, who is the executive director of the IHSA, wants to have a season for the athletes but is being stopped by the doctors and other officials who say it is still unsafe to hold a season."
Players and coaches are expecting to have a season but not until spring. There have been conversations between the IHSA board members about beginning the season in January. Due to to the recent spike in COVID-19 cases, it is more likely to start in spring. In the meantime, Segroves says his role is more "hands on," not in the aspect of basketball, but by continually interacting with players and families. He wants to make sure that he keeps his players motivated for the upcoming season.
"This year I have been speaking to the families a lot more, mainly to make sure the players keep their heads up.  We should be half way through the season right now, but haven't been able to hold an official practice yet."
Some schools are allowing basketball workouts, but there must be no physical contact between players, and there can't be more than one player per hoop. Basketball players have been scheduling individual time slots to get into the gym and practice.
According to Segroves, once the season starts, the schedules will be reduced. Games played will be in conference, and out of conference games will be canceled. As a result, games scheduled against schools such as Whitney Young, which is a Chicago Public School, will be canceled.
"The schedule will be reduced to a 15-games, and there will be little to no non-conference games played."
About the Contributor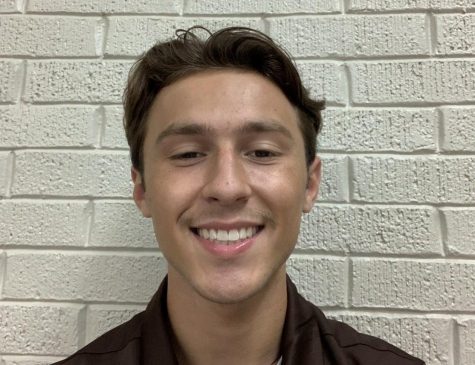 Andrew Robustelli, Staff writer
Andrew Robustelli is from Chicago Heights, Illinois, just south of the city. He attended St Agnes Catholic School from pre-school through eighth grade,...