Pro sports offer diversion during pandemic
Last year many sports were cancelled due to COVID-19. Many fans were disappointed that they could not support their favorite teams.
In 2021 people don't know if there will be games to go to, but many still are making predictions about how their teams will do.
Senior Michael Drayton, an NBA fan, predicts that we will see the LA Lakers in the finals again.
"The Lakers will win it all, back to back seasons. They will win sixty plus games and Lebron or Anthony Davis will get final's MVP."
Many MLB fans are heart broken that they can't cheer on their favorite teams and sing the classic seventh inning stretch song together. Nevertheless, MLB fan Carson Patchett, also a senior, still looks forward to the season and anticipates how it will end.
"This season of the MLB will be interesting, but I feel like the Padres and the Astros have a good chance at seeing each other in the finals. The NL and AL MVP's are going to be Juan Soto and Mike Trout."
The NFL is a hard sport to predict, and the current season wraps up on February 8. But looking ahead to next year,  senior Martin Walsh has some thoughts.
He doubts fans will be able to go to the games at first, but hopes that by mid season the stadiums will be opened to the public.
"The NFL is hard to make predictions for but I feel like the 49ers will beat the Ravens in the Super Bowl this year. Patrick Mahomes is going to have a season and will be given the MVP award."
It's been a tough year for die hard fans, but many still follow their teams and root from the safety of their couches.
About the Contributor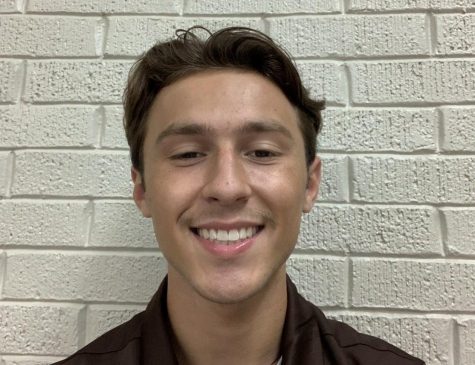 Andrew Robustelli, Staff writer
Andrew Robustelli is from Chicago Heights, Illinois, just south of the city. He attended St Agnes Catholic School from pre-school through eighth grade,...