Super Bowls LV to match great quarterbacks
After last week's semi-final games, the final two contenders in Super Bowl LV are the Kansas City Chiefs and the Tampa Bay Buccaneers.
Both teams are being led by amazing quarterbacks. Rising star of the Kansas City roster is QB Patrick Mahomes, who last year led the Chiefs to a Super Bowl win. Mahomes has 38 touchdown passes this season and 4,740 passing yards.
Leading the Tampa Bay Buccaneers is legend Tom Brady, who is no stranger to not only the game but to the Super Bowl. Brady appeared in nine Super Bowls as the quarterback of the New England Patriots, winning six of them. This season he has thrown 40 touchdown passes and has 4,633 passing yards.
Another key player on the Chiefs is receiver Tyreek Hill, who is one of the quickest route runners appearing in the game next weekend. Tight end Travis Kelce and running back Le'veon Bell also are essential tools that Mahomes can use to control the game.
Joining Brady on the Buccaneers is his long time teammate from the Patriots, tight end Rob Gronkowski, who logged 623 receiving yards this year. Also solidifying Brady's team are receivers Antonio Brown and Mike Evans and running back Leonard Fournette.
It shapes up to be a great game, featuring one of the greatest quarterbacks of the past decade dueling one who may turn out to be the greatest of the next decade.
About the Writer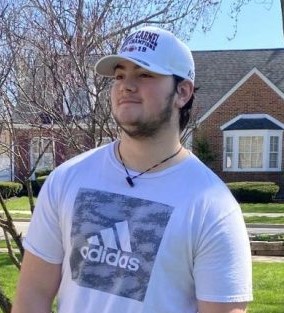 Joseph Asta, Staff writer
Joseph Christopher Asta is a senior currently attending Mount Carmel High School. At 17 years old, His current goals are to be accepted into a university...