Football season finally in sight
Football returns at Mount Carmel, after IHSA decides to open up high-risk sports in Illinois. Following this news, messages flew out from head coach Jordan Lynch that weightlifting and conditioning will resume.
This sparked excitement for players to be able to hit the fields this year. It would appear that most of the eligible players will be returning for this unusual spring football season. Schedules are yet to be announced, but the first games are expected to be played on March 19. The season is scheduled to end on April 24 which would mean six possible weekends for games. Practices start on Wednesday March 3.
Players can now gather in the morning before school at 5;30 a.m. They are spread out in the field house into three groups with 30 minute rotations for weight training and conditioning, but not football per se.
The first rotation is weightlifting, working on each player's strength and balance. Second rotation is conditioning which focuses on stamina and endurance. The third third rotation is footwork and additional stamina drills.
Full padded practices will start for the first time on March 5, and the first game is scheduled for March 19.
This leaves two weeks from the first practice to when the team is going to compete, which does bring challenges. But with 17 former starters returning for the season, it is nothing that this team can't handle.
About the Writer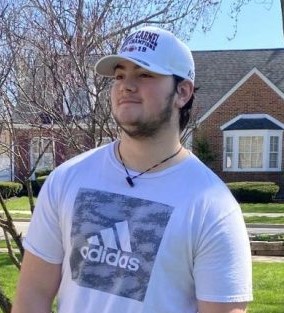 Joseph Asta, Staff writer
Joseph Christopher Asta is a senior currently attending Mount Carmel High School. At 17 years old, His current goals are to be accepted into a university...