Night of Champions goes virtual
The Night of Champions supports the MC sports programs by raising  funds that reduce the participation fees for student athletes.  When an athlete sells a ticket, a percentage of that money goes to his team. Normally, this event is an in-person event, but due to COVID-19, this year's fundraiser was held online.
A live broadcast was held from the Alumni Gym on Saturday evening, February 14. Host Pablo Iglesias, a former C.B.N. (Caravan Broadcasting Network) student broadcaster and, later, a MC faculty member, presided in the gym.  His co-host was Jack Carey, who joined the livestream from Los Angeles, California, where he currently lives while working for the Jimmy Kimmel show.
One of the highlights of this year's event was the opportunity for alumni and friends of the school to vote for former Caravan athletes as "the greatest of all time."  The final day to vote was on the February 13.
From the thousands of players who excelled at MC,  the list was narrowed to just 25 athletes, whose names and achievements were counted down during the event.
Joe Williams '93  emerged as No. 1.  Williams was a four time wrestling state champion, and he also placed fifth in the Olympics. Williams is now the co-head coach of the wrestling program at Liberty High School in North Liberty, Iowa.
Athletic Director Dan LaCount hoped that the school could benefit from the event being online, and that turned out to be the case.
First, this was the biggest attendance in the history f the event, with almost 3000 views on Youtube.
As a result, revenue from the event also nearly doubled the previous year's total.
Yet another benefit of livestreaming the evening was that people tuned in from Canada, Mexico, Brazil, and he United Kingdom in addition to many states in this country.
As successful as this year's livestream was, LaCount hopes to return to a live event next year, although he plans to maintain the option of a livestream for those unable to attend in-person.
About the Contributor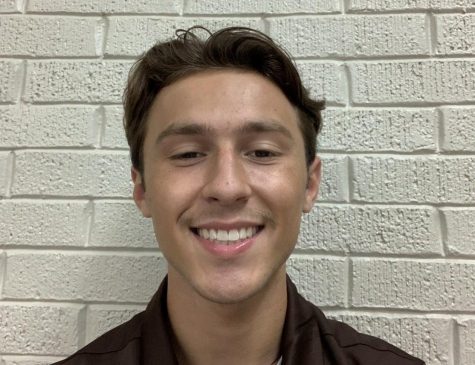 Andrew Robustelli, Staff writer
Andrew Robustelli is from Chicago Heights, Illinois, just south of the city. He attended St Agnes Catholic School from pre-school through eighth grade,...