Esports gears up for first season
The Esports club is finally getting all of its resources and teams together so it can face the approaching season on the right foot and get off to a strong start.
The preseasons for Overwatch and Fortnite are right around the corner, starting on March 3. Team members like Robert Sanchez-Szewczyk and Saul Catalan are helping get the games installed and are making sure they are up and running for practice before they take on other teams.
For those who don't know, Overwatch is a six vs. six first-person shooter game with three main modes: Assault, Control, and Escort.
In Assault, the goal is to capture two main points on the map in the time given while the other team defends said points.
Escort is one of the most popular modes in Overwatch, where your goal is to escort the payload from point A to point B while the other team fights to push the payload back.
In Control, two teams fight over objective areas in a best-of-three setup, which means that there is no distinction between attacking or defending teams like in the other game modes.
Unlike most first-person shooters, where you can choose your own gun and attachments, Overwatch uses more of a preset system by giving you certain "heroes" from which you can choose. With 32 playable heroes that fall within one of three categories, the game's outcomes can be greatly affected by your choice. The categories that the heroes fall into are Attacker, Healer and Tank.
With the Attacker category, you are mainly focused on dealing damage and will have average amounts of health, while with the Tank category most of the characters will be bigger and have more health to protect their teammates.
On the other hand, Healer is a completely different category where you are mainly focused on protecting your teammates via healing them, but your health will either be average or low. Each team requires at least two characters from each category to provide a balanced experience for each team.
Fortnite became a really popular game as of 2017 with the release of its Battle Royal mode which is a 100 player shoot-out until the last player or last team is alive. Fortnite has three different modes called Solo, Duo and Squad which dictate how many people are on a team. In Solo, you are loading in by yourself and playing against 99 others who are also solo. While playing Duo you will be in teams of two and while there are still 100 people in the lobby, it will have 50 teams of two. In Squads it will be teams of four so that means 100 people but 25 squads of four. Recently in more competitive circuits, they have introduced a new mode called Trios which includes players competing in teams of threes. What makes Fortnite stand out from other Battle Royal games like Apex Legends and PlayerUnknown's Battlegrounds is that in Fortnite you can build, which adds an entirely new aspect to the game.
About the Contributor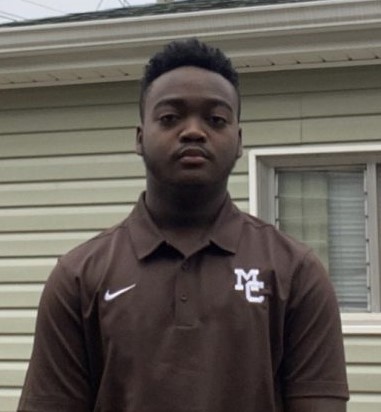 Freddie Gist, Staff writer
Freddie Gist is a 17-year-old who lives in Chicago, Illinois. During high school, Freddie attended University of Chicago Laboratory Schools and then transferred...