Only 2% of golfers will ever shoot below 80 in their life. On the Mount Carmel varsity golf team, all six starting members have crushed this statistic. The team has been growing in recent years, and the 2023 season will be one to remember, as the squad is young but led by a confident trio of seniors.    
MC Golf has had plenty of success in the past, but with Coach Mike Minogue entering his second season with the team and multiple players improving over the offseason, the 2023 season was bound to be a memorable and successful one. 
"It feels like another year with the boys," said senior golfer Michael O'Keefe. "I just want to have fun and finish out strong."
O'Keefe has been on varsity for four years, winning the Regional Championship last year during his junior season. He's seen coaches and players come and go, but he's stayed at the heart of the team, consistently scoring low and coming out with many wins. 
While O'Keefe has had individual and team success for a while, he couldn't have done it without his teammates, most notably seniors Tim Christie and Ryan Walsh. 
"I want to give a huge shoutout to Ryan Walsh," said O'Keefe. "He went from not making the JV CCL Conference roster our freshman year to being one of our top guys on varsity."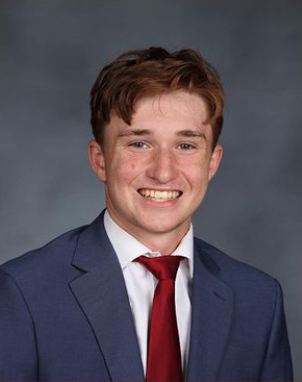 O'Keefe, Christie, and Walsh have all played well and have been extremely consistent during their time on varsity. 
"Tim Christie has always played well since tryouts our freshman year," said O'Keefe. "Ever since then, we've been great friends and even better teammates."
The senior trio has made an enormous impact on MC Golf and has even inspired younger players to join.  
"We've grown in the last couple of years," said head coach Mike Minogue. "There were 48 kids that played this year."
To have multiple kids competing for a roster spot is a great sign for the future and a great accomplishment for the team. O'Keefe, Walsh, and Christie's success has definitely impacted MC Golf's outreach.
While younger players are excited and looking forward to the future, varsity players are currently in the hunt for playoff victories. 
Just recently on Wednesday, September 27th, the Caravan played well at regionals, matching up against teams such as De La Salle, Latin, and St. Patrick at White Pines Golf Club. They only lost to one team, Fenwick, by a margin of 13 strokes. This means they'll play in sectionals, which will be on Monday, October 2nd at Wedgewood Golf Course. 
"Sectionals will be tough," said Coach Minogue. "It's going to be a tough day, but I hope a couple of our guys can play well enough to go down to state."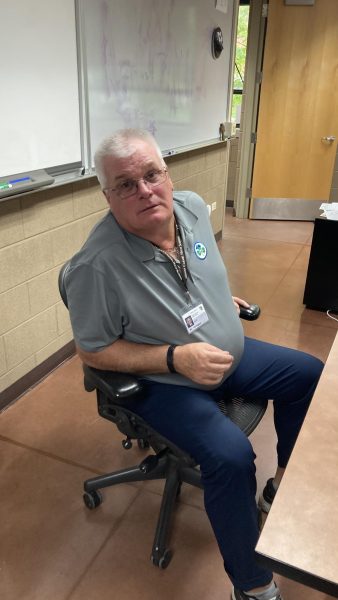 O'Keefe went down to state his sophomore and junior seasons and has been playing some great golf recently, winning the CCL conference by one stroke and placing second at the Brother Rice invite which was played at Ridge Country Club, a course O'Keefe is familiar with.
"Placing first at conference made me feel more confident," said O'Keefe. "I really just had a blast winning it." 
O'Keefe, Walsh, and Christie aren't the only ones who've had success. Juniors Marty Wilmes and Michael Schwarz established themselves as starters on varsity last year when they were sophomores. 
"Schwarz and Wilmes have improved this season," said Coach Minogue. "I've seen it at practice and the range, but it's all in the score." 
A surprise to the team has been sophomore Santino Pilotto, who played well as a freshman on JV but really stepped it up this year and established himself as a starter on varsity. Pilotto shot an 80 at regionals, even with the pressure of being one of the few underclassmen there. A highlight of the season came during a September practice when Pilotto got a hole-in-one at Jackson Park.
O'Keefe, Walsh, Christie, Schwarz, Wilmes, and Pilotto are locked in for these upcoming tournaments. Coach Minogue said that it's now or never for the Caravan to make a run at state. 
The state championship will take place from Friday, October 6th to Saturday, October 7th. The Caravan are fighting for a spot. 
No matter what happens in these next matches, MC golf is prepared for the future, and so is O'Keefe.
"I'm gonna play college golf, " said O'Keefe. "I haven't decided where, but I have a couple different options in mind."
As the senior trio plays in their last competitive high school events and the 2023 season comes to an end, the team is shifting towards new leadership while keeping the same confident and friendly attitude they've had for a while.
"This team is like a family," said O'Keefe. "Being with these guys these past four years has been very memorable."
Story continues below advertisement