Ms. Kerrie Fagan hopes to bring new vision to school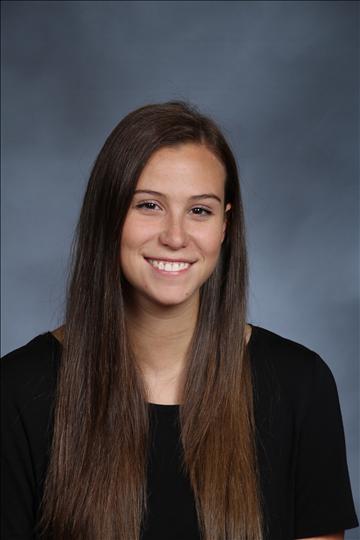 Advertisement
Hang on for a minute...we're trying to find some more stories you might like.
This year, Ms. Kerrie Fagan has joined the school's English department, teaching freshmen and sophomores. Fagan, who is also the new head cheerleader coach, is excited to come to teach at the school, for she has a long family history here, and she hopes to be able to inspire new ideas in the students with a new collection of books.
Fagan hopes to bring her vision to the school with a collection of diverse novels. One book in particular that she hopes to be able to teach is "The Absolutely True Diary of a Part-Time Indian," written by Sherman Alexie. Fagan states that the way the author writes is "relatable and funny," and that she hopes to show her students "how the shocking language helps get the point across about racism."
Though she comes to Carmel as a new teacher this year, she is familiar with the school's environment because of her family's history here. Her brother, father and uncles all came to MC, her father coached hockey at the school in the 1990s, and she was a cheerleader for the school when she was in high school. Coming back to MC, she claims that not much has really changed. She likes this, though, because she claims that the school is "a community and a family" that is always there for each other.
Since she was a little girl, Fagan was a cheerleader, and she cheered all through college as well. Now, she comes to MC as the new cheerleading coach. So far, she says that the team is basically a brand new team, after so many senior cheerleaders graduated last year. Still, she claims the team is "making progress." She does note that it is a little difficult for her to be a disciplinarian for the team, because she "doesn't feel that old."
Fagan graduated from Carl Sandburg High School in 2013, and then went on to receive a Bachelor of Arts in English with a secondary education certification from Saint Norbert College. While in college, she also cheered at home games for the Green Bay Packers. She noted that she really liked the atmosphere at the stadium.

About the Writer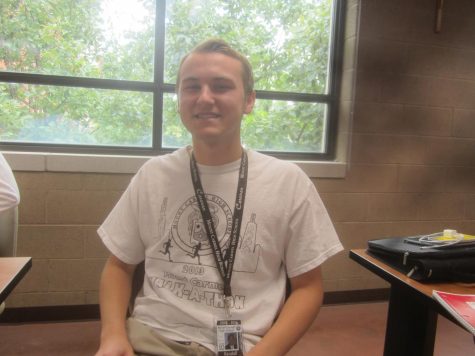 Zack Pasciak, Staff Writer
Zack Pasciak is currently a senior at Mount Carmel. He is from the Bridgeport area on Chicago's South Side, where he attended Santa Lucia Grade School. In his second year writing for The Caravan, he plans to use experience from last year to further his writing ability. Outside of journalism, Pasciak is a runner and plays tennis for the Caravan. He is also very serious about his academic career, always being an A-student. After graduating from Mount Carmel, he hopes to attend a large university to study business, while also joining the school's newspaper staff. He is also a part of the mock trial team and is interested in pursuing a law degree after graduating from college. Pasciak is excited to finish his senior year and pursue his interests of business and writing in college next year.