Another alum joins MC staff
When he walked into the doors of Mount Carmel on his first day of work, Mr. Julian González could not help but feel "like he was in high school all over again." The newest addition to Mount Carmel's staff, Gonzalez returns to the school from which he graduated in 2009.
A native of East Chicago, Indiana, Gonzalez considered going to Bishop Noll High School, where his sister and father attended before him, but eventually choose Mount Carmel. He wrote for the Mount Carmel Caravan newspaper when he was here, add that's what got his interest in writing. As a student he also played for the Caravan soccer team as a left midfielder.
At Mount Carmel he became a good friends with Mr. Manuel Medina, with whom he later roomed while studying at the University of Iowa. He earned his degree in journalism, and held a number of jobs in Iowa before returning to Mount Carmel to assume the role of marketing specialist, which involves managing the school website and providing video and social media content.
About the Writer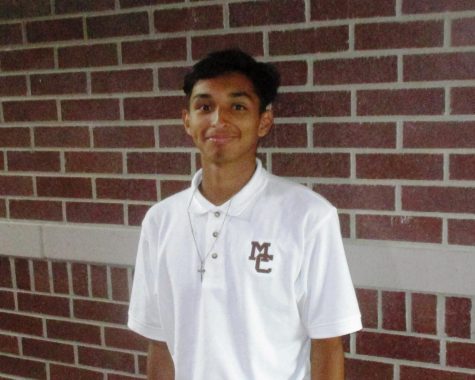 Marcos Cid, Staff Writer
Marcos Cid attends Mount Carmel High School and plays soccer. He is 16 years old and a few of his goals are to be a good student and to be the best student-athlete...