Rugby closes out season with playoff loss
Advertisement
Hang on for a minute...we're trying to find some more stories you might like.
On Tuesday, May 14, MC rugby traveled three hours to Georgetown, Illinois, to compete in the first round of the Illinois High School Association playoffs. Mount Carmel, the number 3 seed, finished the season 3-2 leading up to the playoff match against Notre Dame De La Sallette.
The Caravan pulled away from MC at noon on a coach bus, settling in for the long ride. Some players ate food or listened to music. However, most team members were sleeping as they needed all their energy reserved for La Salette.
The team arrived with the sun still shining and quickly noticed the school's three full sized rugby fields. After getting kitted up in the locker room, the Caravan took the field for warm-up. By 3:30, kickoff started and the game was under way.
The Caravan immediately began applying pressure to the smaller team tackling the ball carrier aggressively and hitting rucks. Although physical gameplay and size was in the Caravan's favor, the team was unable to control La Salette's fast ball movement.
Their quick passing and clearing of the rucks allowed them to move the ball down field getting closer to the try zone. MC was down throughout the game, but attempted to maintain the pace of the game by closing gaps and wrapping up tackles. In response, La Salette frequently kicked and chased, surpassing the Caravan.
MC often struggled supporting the ball carriers when they got brought down. Still, the Caravan worked very hard attempting to get the dirty work done and to stay in arms' reach.
By the end, the Caravan's efforts were too little, with a final score of 55-15, but the team showed season-long its work ethic and dedication to MC and the rugby program.

About the Writer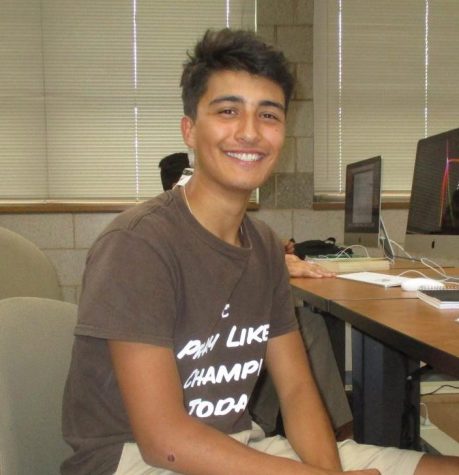 Kristian Rokita, Staff Writer
Kristian Rokita grew up on the South Side in the Bridgeport neighborhood with two older brothers, Matt and Nick. Playing multiple sports including hockey,...