ACT advice: "Take it seriously, but don't stress"
For the more than two million juniors who will take the ACT this year, Mount Carmel senior Aidan Rodgers has some advice.
Rodgers is the perfect source for advice about how to succeed in he ACT, as he recently scored a 36 on the test. Yes, you read that right: a perfect score.
While Rodgers' innate ability undoubtedly had a lot to do with his success, like everybody else, preparation was important. Rodgers' basic approach was to acquire an official ACT practice booklet. Not only did that allow him to practice the types of questions he would face on the test, but he also was able to preview the format and be prepared for the time allowed on each section.
But Rodgers makes the point that just having the ACT booklet is not enough. "When you're practicing, (you have to) take it seriously."
When attempting to answer any individual question, Rodgers advice is to "eliminate as many answers as possible." He also advises test takers to budget their time carefully.
"Don't spend too much time on (any) one question."
Rodgers only needed two attempts to earn the perfect score of 36. The advantage of taking the ACT a second time was that he "felt more relaxed, and was not as stressed."
So, if you're among those planning to take the next ACT on Saturday, December 14, here is the simple advice from one current  Mount Carmel student who did as well as it is possible to do: "Take it seriously, but don't be stressed."
About the Writer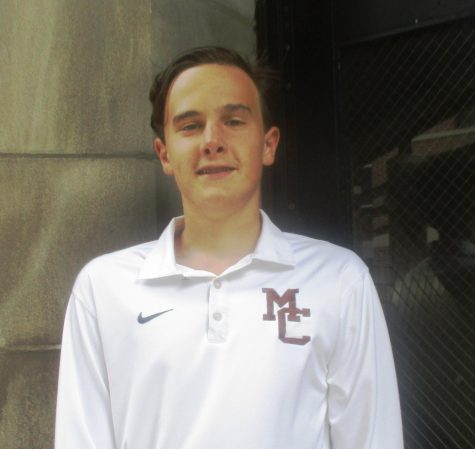 Harrison Moynihan, Staff writer
Harrison Moynihan is a junior at Mount Carmel High School who plays golf and rugby for the Caravan. His favorite subjects are English and physics. He particularly...