Hyde Park mural portrays colorful city life
Hyde Park is known as a colorful and creative neighborhood. A major reason for the reputation is the many examples of public art, including murals.
One such mural is Caryl Yasko's "Under City Stone," painted in June of 1972, on the viaduct underneath the Metra Station at 55th Street.
Yasko was a pioneer as a woman muralist, and this mural is one of the oldest in Chicago.
"We started the mural movement because we believed that art should be available to everyone.  We broke the barrier between the artist and the viewer and collaborated with people on the street and in communities to reflect what they wanted to say about what was important to them at the moment," Caryl Yasko commented, to the dnainfo.
The mural portrays a stream or river of humanity entering Chicago and includes people of all races and standing in life, marching past smoky factories. The mural is a snapshot of what it is like to be an average Chicagoan.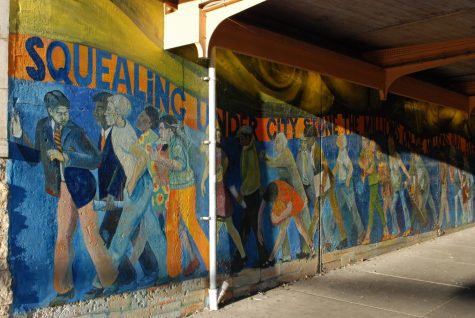 As you pass the mural, you connect with people going about their day, and you can see that every one has an agenda just like you. It makes you take a deep breath and gives a bit of respite from  the clutches of daily monotony.
In addition to the images of everyday Chicagoans, a poem – "Rapid Transit," written in 1937 by James Agee – runs across the length of the mural.    The words read
Squealing under city stone
The millions on the millions run,
Every one a life alone,
Every one a soul undone:
There all the poisons of the heart
Branch and abound like whirling brooks
And there through every useless art
Like spoiled meats on a butcher's hooks
Pour forth upon their frightful kind
The faces of each ruined child:
The wrecked demeanors of the mind
That now is tamed, and once was wild.
About the Contributor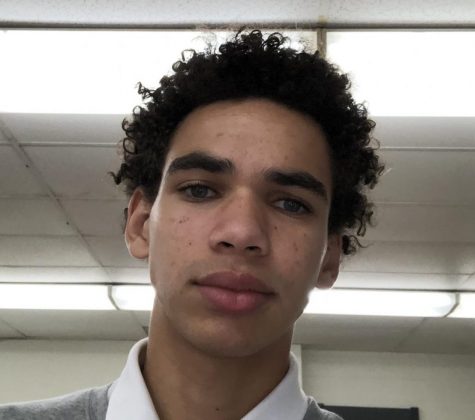 Artem Massey, Staff writer
Artem Massey is beginning his senior year and looking forward to attending college.

Massey was born in Paris, France, and grew up in Moscow, Russia....