Take what you can get
Going to concerts is something people look forward to every year. The reason people love concerts is because they get to see their favorite music artist perform live and interact with them even if it's just by singing along. Some music artists are holding online concerts that people can login too. Some people even pay to get into these but for others these concerts just aren't cutting it.
Cameron Macklin, a senior at Homewood-Flossmoor high school who attended MC as a freshman, is a music producer from Flossmoor Illinois. He's happy that there is some access to music at a time when so many concerts have been cancelled.
"When it comes to the online concerts, I will take what I can get. It's not the best thing in the world, but it is definitely better than nothing. When there is a scheduled concert, I grab my headphones and just listen to the music and the way the musician put the song together."
On the other hand, he feels that these online concerts offer benefits that live live concerts don't. Macklin plugs in his headphones and says it is like going into his own world where he is surrounded by just music. He listens to the beat of the songs and that listening helps him to create new beats and further himself as a producer.
Nick Renzetti, another former MC student who currently is a sophomore at the Academy of Art University in San Francisco, is also a music producer and writer.  He says he'd rather be at the live concert because he prefers to feel the bass and hear the melodies rather than listening to them through headphones.
On the other hand, Renzetti admits that the advantage of recorded music is that he can listen to any song he wants on his headphones at any time.
Still, Renzetti would "rather be at a concert because being at a concert you are more involved with the music. You can not have the same interactions and feelings on a computer than you can in person. I like to feel the music rather than just hear it. The beating of the bass against my chest and the hollowing of the melody in my ears all helps me to create my beats."
Although online concerts aren't the same as live music, they definitely are better than nothing, and even offer some of their own benefits.
About the Contributor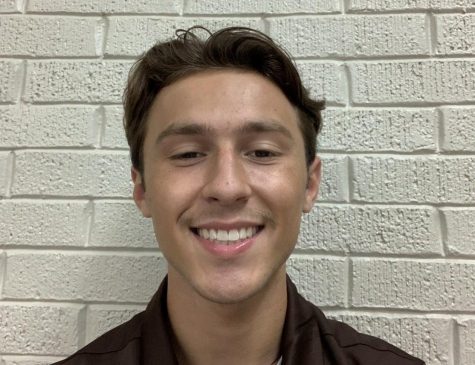 Andrew Robustelli, Staff writer
Andrew Robustelli is from Chicago Heights, Illinois, just south of the city. He attended St Agnes Catholic School from pre-school through eighth grade,...