Chicago's architecture iconic (by any name)
Chicago is where the first skyscraper was born.  According to Wikipedia, the Willis Tower (then known as Sears Tower) held the title of tallest building in the world for nearly 25 years and was the tallest tower in the Western Hemisphere for 41 years before being surpassed by the One World Trade Center in 2013.
One could argue Chicago has the most beautiful skyline in the world.  Personally, having been to New York and Los Angeles and many other major American and European cities, I believe that Chicago is unsurpassed by its bigger brother on the East Coast. New York might have more skyscrapers, but Chicago paints a prettier picture – given the way the buildings and locations differ, and that they are situated on the shore of Lake Michigan.
Some of these buildings hold great historical value to Chicago and the world, but as times change, so do their names.
One of the most iconic Chicago building is the Willis Tower, formerly known as the Sears Tower. According to willistower.com "the original vision for Willis Tower came to life in 1969 when Sears Roebuck and Company decided it needed a central office space for its 350,000 employees." It was "designed by architectural firm Skidmore, Owings and Merrill." The building took three years to complete.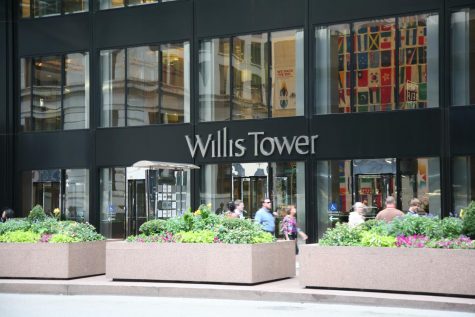 The cause for its renaming was the sale of the tower by Sears Roebuck and Company. "As noted in willistower.com, "In 2009 the building was renamed Willis Tower after the Willis Group Holdings, the global insurance broker." In 2015, Willis Tower was purchased by Blackstone in for $1.3 billion.
Nonetheless to this day, Chicagoans call the tower by its old name.
Another iconic structure whose name has been changed several times is Wrigley Field, originally know as Weeghman Park.
According to the Chicago Tribune, "Weeghman is actually Wrigley before the name changed to Cubs Park in 1920. It stayed Cubs Park until 1926 when chewing gum magnate William Wrigely, Jr. renamed it Wrigley Field. Weeghman was the home of the Chicago Federal League baseball team known as the Chicago Whales. Charles Weeghman founded the team. "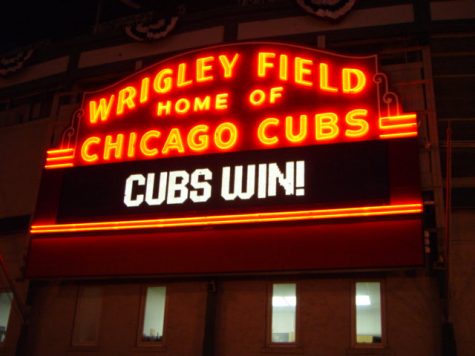 Wrigley purchased Cubs Park in 1920 from Weeghman. It was named Wrigley Field in 1926 in honor of William Wrigley Jr., the club's owner.
About the Contributor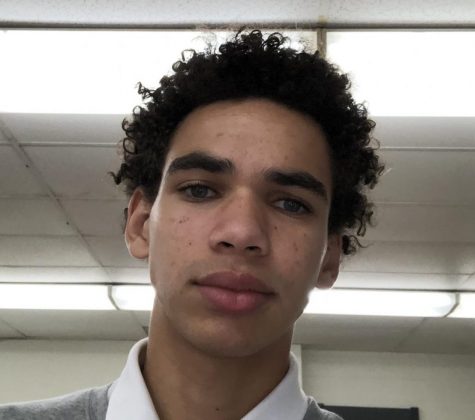 Artem Massey, Staff writer
Artem Massey is beginning his senior year and looking forward to attending college.

Massey was born in Paris, France, and grew up in Moscow, Russia....