AJR releases OK Orchestra
Jack, Ryan, and Adam Mett are not your average brothers. The trio makes up the award-winning band AJR which has garnered fame for their experimental indie pop.
The band started in 2005 when they began mixing material in the living room of their Manhattan apartment. Eleven years later the brothers would finally hit critical success with the release of their third album, "The Click." They would follow that album up with the equally successful "Neotheather" in 2019.
Their most recent release, OK Orchestra, follows the pattern of the previous two albums. Each told a story and conveyed each member's personal issues and struggles. They tackle issues such as anxiety and missing out on experiences while following your dreams. Each album is deeply personal in a way that allows listeners to relate and express their own experiences through the music.
The most recent album was released on March 25, and can be found on YouTube and Spotify. The only other artists featured on the album are the Blue Man Group on the song "odinaryish people."
The album features three songs that were pre-released and have seen commercial success, with "Bang" the most successful with 38 million views on YouTube alone.
I would definitely say that each track on the album is impactful in its own way. Some of my personal favorites are "Christmas in June" and "World's Smallest Violin." Also, for those unfamiliar with the band, I would check out their overture for the album.
They did an overture for the album The Click, and for Neotheater the finale is basically the same thing. The song is a sort of mashup of all the songs on the album and honestly is a great way to either wrap up or get a taste of the album.
I saw them live in 2019 at the Aragon ballroom, and I can attest that they are an excellent band live. If you like alternative pop or music that is simply relatable to the issues you are facing then I recommend checking out AJR.
About the Contributor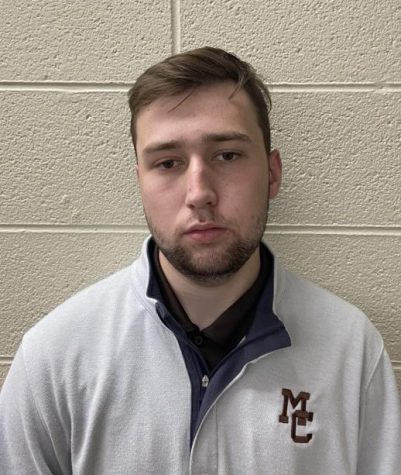 Benjamin Fields, Staff writer
Benjamin Fields is a senior at Mount Carmel High School. Fields grew up in Brookfield, Illinois, a suburb of Chicago and attended S.E Gross Middle School....