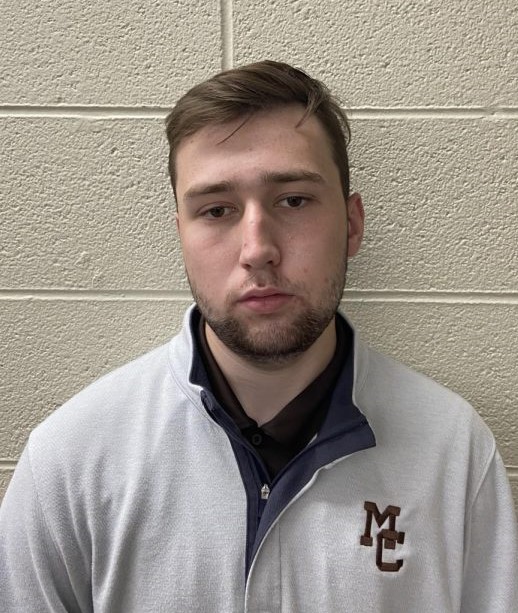 Benjamin Fields is a senior at Mount Carmel High School. Fields grew up in Brookfield, Illinois, a suburb of Chicago and attended S.E Gross Middle School. From there he  followed in his dad's footsteps and attended MC instead of his local public school.
At MC, Fields is active in the school community participating in Model UN, Mock Trial, rugby, and cross country. Fields is also very active in the arts at MC being in both the concert band for the last three years and the school play,
Ragtime
, last year. In the band he plays both the baritone and alto saxophone, and in the play he was a member of the cast.
After MC, Fields hopes to attend a four-year university, such as the University of Illinois at Chicago, and to major in political science.  Outside of school, he is active in local politics working as a political canvasser on both the state and congressional level. Most recently, he worked on Deanne Mazzochi's re-election campaign out of Elmhurst.  He hopes to continue this sort of work in the future and would like to work in the State Department in the future.
Ben is also a diehard Cubs fan and attends multiple games each season. Through the highs and the lows of the team, he has stuck with them.  Fields' favorite player from recent memory is  Alfonso Soriano, and he also usually does a baseball road trip each year with his dad to see other  teams' stadiums.  Last year he visited Fenway Park, and in the past, has seen games at Miller Park in Milwaukee, Turner Field in Atlanta and even Guaranteed Rate Field to check out the team on the other side of town.  Unfortunately, he couldn't go anywhere this year due to COVID-19.
Benjamin Fields, Staff writer
Jan 12, 2021

Biden must lead a nation divided

(Story)

Dec 21, 2020

Holiday lights: a Brookfield tradition

(Story)

Dec 14, 2020

COVID-19 complicates college search; but opens doors for some

(Story/Media)

Nov 20, 2020

Netflix Review: The Queen's Gambit

(Story)

Nov 18, 2020

Political canvassing in 2020: challenging and gratifying

(Story/Media)

Nov 10, 2020

PS5 sets up Black Friday duel with XBOX Series X

(Story)

Nov 06, 2020

Spirit week cut short due to COVID-19

(Story/Media)

Oct 26, 2020

Monday night will show if Bears are real

(Story)

Oct 21, 2020

Dodgers fulfill World Series prediction

(Story)

Oct 20, 2020

Gallai takes the baton

(Story)

Sep 30, 2020

Cross country pushes past Rickover Academy

(Story)