Then and now, studium changes
Advertisement
Hang on for a minute...we're trying to find some more stories you might like.
There are many changes from last year to this year. There is a handfull of new staff members and different rules such as adding an inch to how long our hair can be. One thing that stuck out to many students is that we now have studium/advisory on Tuesday. Last year we would have studium only on Monday, Thursday and Friday. Now, instead of having five extra minutes in class on Tuesday, the faculty and staff decided it would be a great idea to add studium on Tuesday as well. The students liked this idea because it gives them time to finish homework in studium, especially if students have extracurcicular activities. Also, it's nice to have studium more often because it gives the students time to either relax or get work done.

About the Writer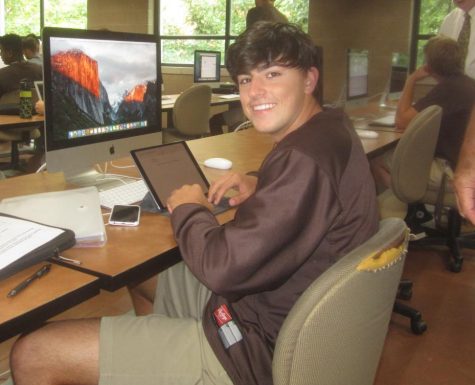 Aristotle Nakos, Staff Writer
Aristotle Nakos went to St. Michael's Grammar School in Orland Park. He now is a senior at Mount Carmel. Aristotle is a running back on the football team....