Mr. Medina is Teaching Dr. Jekyl and Mr. Hyde
Advertisement
Hang on for a minute...we're trying to find some more stories you might like.
In Mr. Medina's senior English class, the students are reading The Strange Case of Dr. Jekyl and Mr. Hyde. The story is about a man, Dr. Jekyl, who has two personalities and sometimes changes form. Jekyl turns into an angry and mean man, named Mr. Hyde. Jekyl and Hyde go back and forth on who takes over the body, until the end of the book when Hyde takes over as the more dominant being. Mr. Utterson, a lawyer, decides to investigate the strange case. He goes into the case with no facts at all and does a very well job at figuring out important stuff. The book is very good and tells a story about being two different people in the same form. It is a good read and Mr. Medina is doing a very good job at teaching it.

About the Writer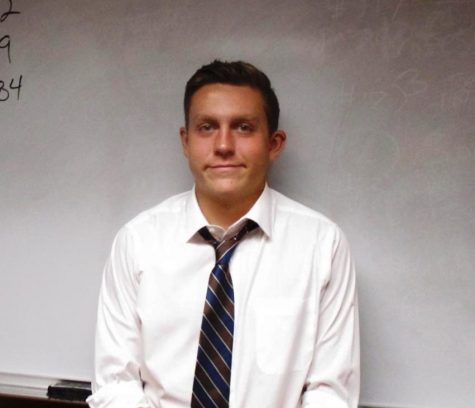 Matt Kulovic, Staff Writer
Matt Kulovic lives in the small town of Bridgeview, Illinois. He attended grade school at St. Cletus School in LaGrange, Illinois. He was on the basketball...