Nik Scanlan '17 to attend VMI in the fall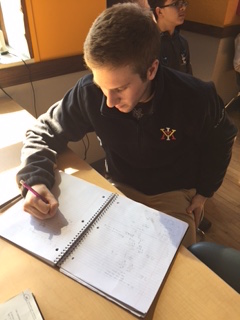 Advertisement
Hang on for a minute...we're trying to find some more stories you might like.
When he applied, senior Nik Scanlan wasn't too sure about his chances for admission to Virginia Military Institute. As a selective military college, VMI accepts only 53 percent of its applicants. Scanlan recalled, "I honestly did not expect to get in, so when I got the letter, I was very surprised and thankful."
VMI is different from other military institutes in America (like the Citadel or Texas A & M), as it is the oldest and it strictly enrolls military cadets. At the same time, VMI offers a variety of academic majors for its cadets. They are required to do ROTC, but have the freedom to pursue civilian jobs or to be commissioned in active or reserve duty after they graduate.
When you first enter VMI, you are known as a Rat. Rats are treated with much more scrutiny and have many  more restrictions placed on them than older students. Rats are not allowed to listen to music, watch TV, or use telephones without supervision. There also is a rigorous daily schedule of study and physical training.
While those first few months will be challenging, Scanlan understands what he is going to go through and insists, "I am ready for it."
As he considered his college options, Scanlan wasn't always set on VMI. While he "always knew that I wanted to go to VMI," he wanted to keep his options, so he applied to and was accepted at The Citadel, University of Iowa, and other schools.
VMI, located in Lexington, Virginia, originated as a military weapons cache after the War of 1812. It later was used during the Civil War by the Confederate Army to train cadets. VMI is the last military institute to go coed, which happened in 1997. According to its website  (http://www.vmi.edu/about/), about 60% of its applicants are from Virginia, while the other 40% comes from almost every state and many foreign countries.
This is the first in a new mcccaravan.org series that will profile college choices of members of the Class of 2017.

About the Writer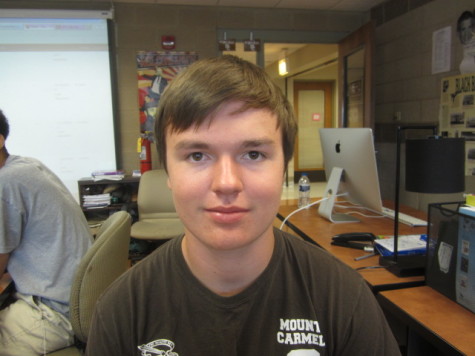 Jack Lockard, Staff Editor
Jack Lockard, a senior at Mount Carmel, was born and raised in the Beverly neighborhood on the South Side of Chicago. He attended Christ the King Grammar...