Disinfecting wipes finally back in stock
After almost eight months without them, we finally have disinfecting wipes again.
When the coronavirus pandemic began in January, people in the United States began shipping masks and disinfecting equipment over to China, where the pandemic began. Many people there didn't have necessary supplies.
Then in February, as the pandemic spread in this country, items such as hand sanitizer, disinfecting wipes, masks and toilet paper were going out of stock. Before long there was a massive shortage across the United States.
Mount Carmel High School was affected along with the rest of the world.  While Principal Scott Tabernacki  monitored the COVID-19 situation he asked teachers to wipe down tables and chairs, and the school set up hand sanitizer stations and brought in extra help from the regular cleaning company.
In mid-March Mount Carmel, like every other school, closed down due to COVID-19.  That's when I went to my local Walmart in Schererville, Indiana, and realized that toilet paper, disinfecting wipes, disinfecting spray, hand sanitizer and masks were all gone. I literally left empty handed.
I looked on Amazon and eBay and saw that some people were taking advantage of the shortages, buying up and listing these items for double or triple the price. It was sad and unbelievable.
Thankfully my brother was able to gather enough supplies for us to last several months. Without him we wouldn't have had these supplies.
In late April, toilet paper began to be back in stock, followed by masks, disinfecting spray, and hand sanitizer hitting store shelves in late May. However, June, July, and August passed without any disinfecting wipes.
Whenever I went to my local Walmart or other stores I kept seeing empty shelves upon empty shelves. I was really angry about it. Then I read multiple online articles stating that disinfecting wipes would not be back until 2021. I knew that many places needed them sooner than that.
Clorox CEO Linda Randel stated that Clorox factories were running 24/7 to keep up with demand. Randel stated that "Hospitals were in need of disinfecting wipes more than the public."
Well it wasn't until early September when I started to notice small companies like Wet Ones and Wipe Out selling packs of wipes.
Even with people hoarding them, they were still being stocked daily according to my local store manager.
Earlier this week my mom found Lysol wipes back on the shelves. I thought Lysol fell asleep during this pandemic, but it looks like they were working very hard just like the others.
I hope that these supplies stay in stock in the event a second wave hits. I hope all goes back to normal soon. Having these items in stock really helps us fight this pandemic more effectively.
About the Contributor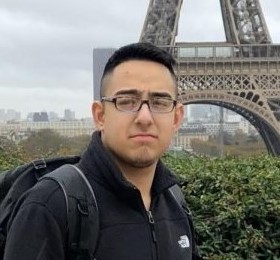 Angel Samperio, Staff writer
Angel Samperio, a 17-year old senior at Mount Carmel High School,  grew up in Lansing, Illinois, after coming to the US from Mexico in 2005. In 2006 he...