Mount Carmel's diversity began in 1950s
The death of George Floyd caused many to contemplate the racial disparity in our country and the history of discrimination against African Americans.
One aspect of that historical disparity was the segregation in education.  It wasn't until 1954 that the Supreme Court, in the Brown v. Board of Education of Topeka decision, ruled that racial segregation in the public schools violated the Fourteenth Amendment.
While that landmark ruling opened the doors of public schools to African American students, it wasn't until that same decade that many private schools, including Mount Carmel, began diversifying. 
This made me wonder about the experience of African Americans at Mount Carmel, and to want to find out when the first African American received his diploma from the school. 
According to our school website, the Carmelites established St. Cyril College in the fall of 1900, beginning with 137 students and 11 faculty members.  There were no African American students.
Based on my research in the school yearbook, the Oriflamme, it appears that was the case until the '50s. 
The first African Americans who appear to have graduated from Mount Carmel did so sixty-three years ago, on June 2, 1957, when Bush Craig and Robert Benford received their diplomas. 
According to the yearbook, despite being the only representatives of their race during most their years at MC, Craig and Benford were fully involved.  Both ran cross country and participated in intramural basketball and handball.    
Since those first two African American students integrated the student body, Mount Carmel has slowly become a more racially diverse school.
Based on research into subsequent yearbooks, and looking at 20 year intervals, by 1965  African American students represented just 6% of the student body, but that number had grown to represent 18% by 1985 and 22% by 2005.  Currently, African Americans make up about 30% of the Caravan.
According to niche.com, an on-line website that offers a variety of information about high schools for prospective students, Mount Carmel has a diversity grade of "A."        
Our community has come far. Today, Carmel may be one of the nation's most diverse all-boys Catholic schools.
About the Contributor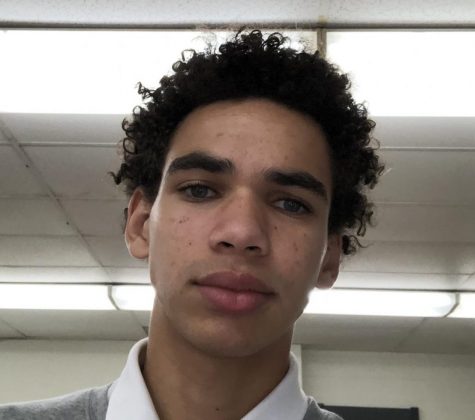 Artem Massey, Staff writer
Artem Massey is beginning his senior year and looking forward to attending college.

Massey was born in Paris, France, and grew up in Moscow, Russia....