PS5 sets up Black Friday duel with XBOX Series X
With about two weeks until Black Friday, a question that is on many people's minds is whether to purchase a PS5 or an XBOX Series X. 
Black Friday will offer both Sony and Microsoft a perfect opportunity to bank on the holiday season. However, the debate on which game system will be better has been raging all year. 
With a set release date of November 12, Sony and the PS5 seem to be in good shape. Sony has marketed the system as next gen, and says that it will offer more storage. Storage has been a big issue for PS4 owners , who could only have three to four games downloaded at certain points due to large data. 
Sony also looks to bank on PS5 exclusives such as Spiderman: Miles Morales, Ratchet & Clank:  Rift apart ,and DeathLoop, an indie title that has gained traction in recent months. 
Some improvements to the system include an updated controller, backwards compatibility (can play PS4-PS3 games), V-sync support and configurable installation for downloading games.
Microsoft, however, has taken a different approach with the XBOX Series X.  Microsoft currently looks to edge Sony by releasing the Series X on November 10, two days before Sony.
Microsoft's system looks to  offer 120FPS (frames per second), an XIS developmentally kit to significantly reduce load times and like the PS5 backwards compatibility. A special feature that it looks to add is accelerated ray tracing  which will improve real time rendering of light and shadows. An all but confirmed feature that will significantly help them at launch would be Project XCloud, which offers streaming games from the cloud to your council. 
The Series X will also offer exclusives like the PS5 such as Halo Infinite, Fable and State of Decay 3.  With Halo Infinite, Microsoft will look to profit a fair amount due to the popularity of the title. However, the game will be delayed into 2021 and will not drop at launch as planned. 
Junior Anthony Moreno is optimistic about Xbox.
"It's going to have better graphics and better stats. I am excited for the release."
That seems to be the consensus among many students at MC.  Senior Aiden Cavallini currently plays neither but instead chooses to play on a PC (personal computer). Cavallini is conflicted between the two systems when asked which he preferred.
"I guess the new Xbox (will be better) because I had one before. However, I mostly play on PC now."
While the Xbox seems to be the consensus around school, only time will tell for these two systems. Both are the beginning  of a new era of gaming and as the global market for gaming shifts they will too.  PlayStation and Xbox are stables of the industry, and, no matter what, they will battle it out to the end.
About the Writer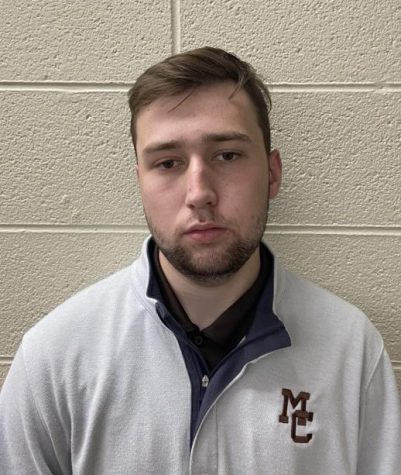 Benjamin Fields, Staff writer
Benjamin Fields is a senior at Mount Carmel High School. Fields grew up in Brookfield, Illinois, a suburb of Chicago and attended S.E Gross Middle School....