COVID-19 complicates college search; but opens doors for some
The 2020 school year has been hard on high school students across the country, and its effects on seniors has been evident. Seniors who are applying to universities are facing a reality that is unprecedented and could not have been predicted. Instead of campus visits, many looking to narrow their choices have had to do so through the intricacies of Zoom. 
As a senior applying to college, it  has been frustrating. I have had to deal with cancellations from colleges that had opened up for on-campus visits, and have seen the issues that come with Zoom. The Counseling Department  however, has been very helpful with the scheduling of Zoom visits during school.  This has allowed students such as myself to talk to college admissions counselors and get a feel for those universities. 
The two universities that I have the most experience with are Iowa State  and Louisiana State and.
For Iowa State, I was able to attend a Zoom visit  during school and follow up with another Zoom outside of school. Both virtual interactions were very informative in giving me a feel for the university, however something seemed to be lacking. The same can be said for Louisiana State and all the other colleges that I have talked to.
My overall felling was that as much as Zoom tries to make up for on campus visits, it can't. That is why prior to  Thanksgiving break, I tried to get an on-campus visit to Iowa State, which had opened up for visits. The visit ended up being canceled when the university closed early due to COVID-19 numbers in the state.
Zoom doesn't allow applicants to get a feel of the place to which they are applying. Campus culture is a large part of the decision process because it's a community in which you'll be living in at least for the next four years.
However, there is a flipside to all of this.  The availability of Zoom visits has definitely helped out of state colleges open up to new applicants.
Out of state students now can have face to face interactions with counselors and students that live hours away. Prior to this year, you would have had to visit or call, and some just can't  make the 14 hour drive down to Louisiana or 12 hours to New York. 
On my Zoom call with LSU, I met students from as far away as from Brazil and Maine, all of whom were interested in the university. What Zoom has done is allow universities to give people a more personal feel even if the person they are talking to lives 20 hours away. You are seeing peoples' faces and talking to them, which gives them an advantage over someone you talked with on the phone, because all you did was hear their voice.
2020 has been a difficult year, but it has allowed many industries to improve for the better. Innovations in health care, food services and education have come at a great cost, but have allowed us to become better for the future. Zoom is such an innovation for colleges and schools, because it now allows for flexibility without sacrificing efficiency.
About the Contributor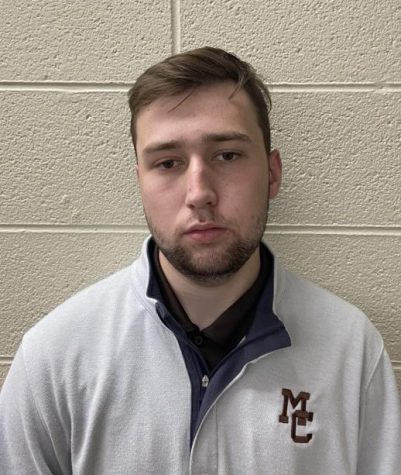 Benjamin Fields, Staff writer
Benjamin Fields is a senior at Mount Carmel High School. Fields grew up in Brookfield, Illinois, a suburb of Chicago and attended S.E Gross Middle School....